MEDICAL CREDENTIALING
Unbeatable medical credentialing
Get your providers credentialed faster with an NCQA-compliant process and automated platform.
Request your personalized demo
Medallion works with hundreds of
,
and
Medallion works with hundreds of provider groups and health systems, payers, and digital health companies.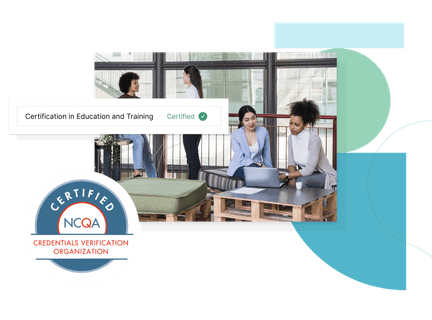 CREDENTIALS VERIFICATION ORGANIZATION
Eliminate risk with NCQA-compliant credentialing
Our medical credentialing makes it simple to get consistent, reliable results that comply with regulatory frameworks and give you high-quality verified data to help your business scale.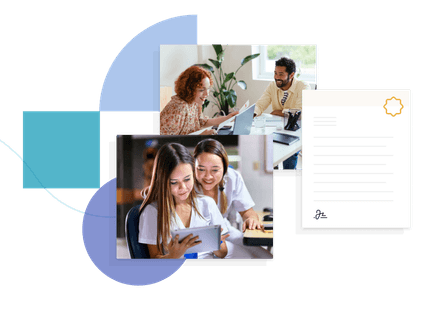 DELEGATED CREDENTIALING SUPPORT
Set up your medical credentialing procedures for success
Confidently establish delegated agreements with guidance, expertise and support from Medallion's experts.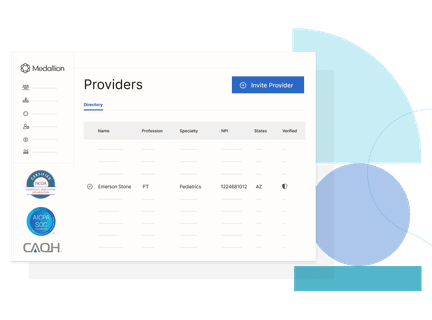 Roster Management
End-to-end roster management
Generate provider rosters and sync them with health plans with no manual effort — saving you time and effort.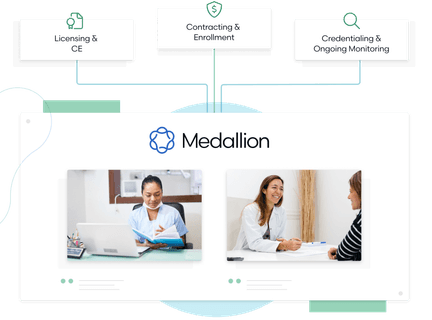 PLATFORM & TECHNOLOGY
Built on modern infrastructure
Leverage a single platform built from the ground up to expedite provider onboarding, streamline communication, and highlight real-time turnaround times, analytics and more.
Why medical credentialing is easier with Medallion
Get a glimpse into our platform
"

Medallion's platform is very intuitive, and we have very few providers reaching out asking for help.

Matthew Ortiz

Vice President of Payor Strategy and Relations

Read case study

"

Without Medallion, we would have had to hire another person. Medallion frees up 10-15% of our team's time.

Raj Inamdar

Director, MSO affiliate

Read case study

"

I would recommend Medallion to anyone in clinical operations.

Irina Shtemler

Clinical Network Operations Lead

Read case study