Grow with Medallion
At Medallion, we're writing the next chapter of healthcare operations so organizations across the U.S. can achieve their mission, meet the changing demands of the industry and evolve care. Your impact will advance our growth and efforts in solving an old problem in a brand-new way.
Please know that there is an increase in misleading job opportunities and individuals posing as employees of organizations. The only official email address domain used by Medallion is "@medallion.co," and we are only recruiting for the positions listed below.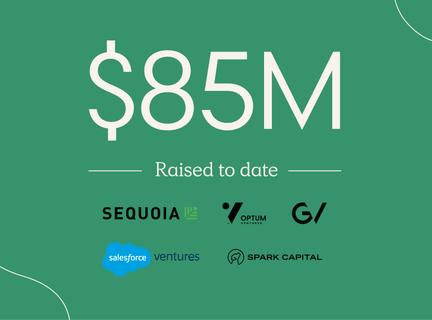 Healthcare operations are outdated and cost too much. We're backed by prominent investors to reimagine the space.
Medallion has raised $85M to date to fuel our growth plans. Our Series C was co-led by Spark Capital and GV (Google Ventures) with participation from Salesforce Ventures and other existing investors.
Healthcare innovation motivates us.
We know it'll inspire you too.
We expect our team members to embody integrity, kindness, transparency and humility in all that they do. Our values define how we work as individuals and as one team.
Get to know our team
250+employees

$85Mraised to date

300+customers served
Benefits that work for you
We help give you everything you need to do your best work, and we're committed to helping you develop your craft.
Evolving an industry takes time, and great people
We're solving an old problem in a visionary way, and looking for great people to help reshape healthcare operations with us.
Please note: Medallion's only official email address domain is "@medallion.co," and we are only recruiting for the positions listed below. If you have been contacted by any other email domain, completed a written interview, offered a position that's not on our website, or received any other suspicious communication, please do not engage and review the resources available to you from the FTC at https://consumer.ftc.gov/articles/job-scams.