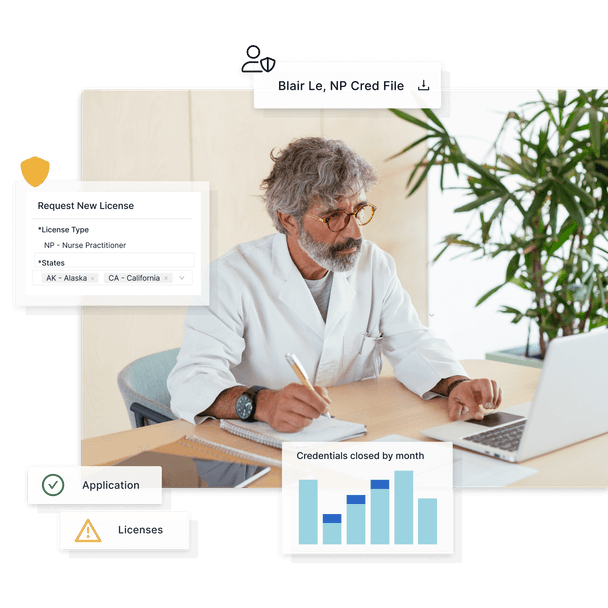 MEDALLION FOR PROVIDER GROUPS
Put time back into your group
Provider groups of all sizes trust Medallion to deliver pain-free licensing, enrollment and credentialing workflows.
Medallion works with hundreds of
,
and
Medallion works with hundreds of provider groups and health systems, payers, and digital health companies.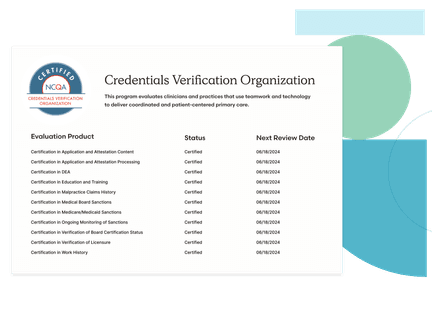 CVO
Accelerate your credentialing workflow
Utilize our NCQA-compliant CVO services — from provider onboarding to committee management and more — to reduce audit risks, turnaround times and costs.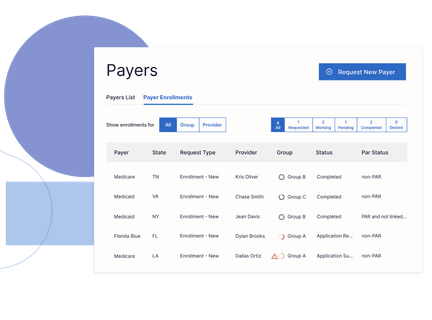 PAYER ENROLLMENT
Enroll providers with payers faster
Offload every step of the enrollment process, from onboarding through maintenance, and track it all in one place.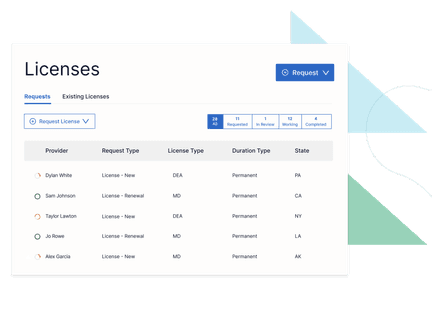 LICENSING
Bring your licensure process to the next level
Medallion turns your licensure process from standard to extraordinary. Manage licenses, renewals, expirations, monitoring and get providers across all types licensed across state lines with ease.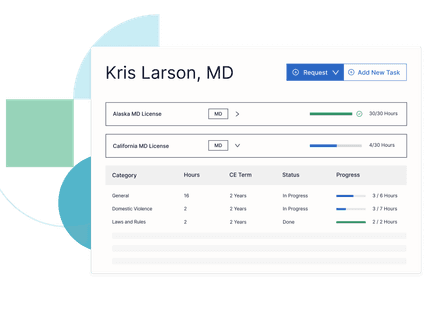 CONTINUING EDUCATION TRACKING
Track continuing education requirements and progress
View requirements by profession and state, stay on top of state by state required license, registrations, certification status and expiration dates.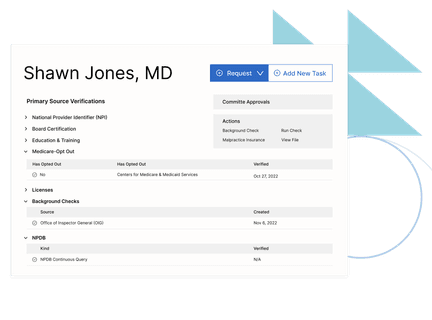 ONGOING MONITORING
Get peace of mind with continuous monitoring
Ensure your providers remain compliant with around-the-clock license and certifications monitoring. Receive automated alerts any time there is a change in status — including sanctions and disciplinary actions.
MEDALLION PLATFORM AND TEAM
Trusted by leading healthcare organizations daily
32K+Providers on our platform

500K+Hours of administrative work saved

78K+Licenses, enrollments & credentials completed
Command control over every part of your provider operations process
See how Medallion frees you from complicated workflows and administrative overload.
"

Medallion's platform is very intuitive, and we have very few providers reaching out asking for help.

Matthew Ortiz

Vice President of Payor Strategy and Relations

Read case study

"

Without Medallion, we would have had to hire another person. Medallion frees up 10-15% of our team's time.

Raj Inamdar

Director, MSO affiliate

Read case study