Medallion raises $20M Series A to power the next wave of digital health companies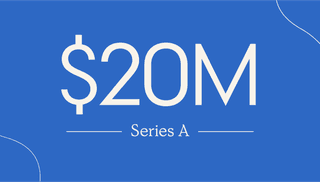 Healthcare is experiencing a moment of incredible transformation. COVID-19 has accelerated three key trends: 1) patients and providers embracing virtual care, 2) consumer demand driving advancements in digital health, and 3) investment in technology increasing patient access across many segments of the population.
As a result, the status quo in healthcare delivery has been challenged like never before. Providers and patients have adopted new ways to administer and receive medical treatment, yet regulation hasn't kept pace with these changes. While care can now easily be extended beyond traditional geographic lines, there remains an incredible amount of red tape around legislation and disparate backend operations that hinders wider delivery of care. For example, state medical boards require clinicians to be licensed where their patients live and the 6,000+ payers that exist each have their own unique rigorous credentialing process before providers can bill for services. These outdated processes can take months to complete, creating inefficiencies on multiple levels and frustration for nearly every party involved.
And with over $1 trillion dollars spent annually on healthcare administration, this is a massive scale problem. From sending background checks to filling out insurance reimbursement forms, these administrative tasks are inefficient and redundant, frequently completed by manual labor and a series of paper forms, phone calls, and faxes (yes, faxes!). The burden weighs heavily on clinicians-- from physicians, to nurses, to therapists-- as well as healthcare administrators responsible for maintaining compliance. Couple this with heavy industry regulation and we get a care delivery system that is more expensive for patients, despite all this innovation.
We launched Medallion to build a better solution for healthcare providers and organizations that removes friction from healthcare administration, allowing providers to spend less time on paperwork and more time with patients. Starting with medical licensing and credentialing, Medallion's provider network management platform enables our clients to license their providers in new states, verify and monitor credentials, and achieve in-network coverage with insurance payers in a seamless, simple, automated way. Our goal is to abstract away as much regulatory complexity as possible so that our customers can focus on providing care without being slowed down and resource-constrained.
In less than a year, we're proud to have:
Launched an enterprise-grade provider network management platform that powers credentialing, licensing and compliance monitoring faster than any other solution.
built an all-star team (40 people and growing!).
Whether it's Ginger treating mental illness, Bicycle Health tackling opioid addiction or Ro delivering COVID-19 vaccinations, we couldn't be more excited to power digital health companies tackling some of the biggest health problems in society.
Today we're announcing that Medallion has raised a $20M Series A with Spark Capital and Optum Ventures. Many others are also participating in the round, including BoxGroup, Susa Ventures, Tom Lee, Joe Montana, Elad Gil, Zach Sims, Daniel Gross, Peter Reinhardt, Nat Friedman, Vivek Ramaswamy, and the founders of Ro, PillPack, Carbon Health, Nurx and more. We're also excited to welcome Natalie Sandman to our board from Spark.
If our mission to improve care delivery by eliminating administrative inefficiencies resonates with you, we're hiring across every department and we'd love your help.