Medallion raises a $30M Series B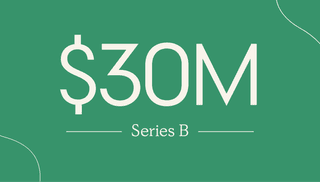 We're excited to announce that Sequoia Capital is leading our $30M Series B round, joining repeat investors Optum Ventures, Spark Capital, Elad Gil, Daniel Gross and others. We're also bringing in new angels from the industry – Mario (CEO of Oscar), Iyah (CEO of Cityblock), Will Gaybrick (CPO of Stripe) – and welcoming Sequoia partner Andrew Reed to join our Board of Directors.
This brings our total funding to $50 million raised since we started Medallion less than 2 years ago.
We've experienced dramatic growth since our Series A in March. We now have almost 100 clients and our team has tripled in size to 90+ people. We estimate that we've saved our clients over 100,000 hours of administrative time.
Healthcare is undergoing a digital transformation and we're proud to power this new wave of companies from across the industry. From personalized opioid addiction medication to eating disorder treatment, we're excited to empower these new methods of delivering patient care.
If our mission to enable better access to high-quality patient care resonates with you, check out our careers page!