Payer enrollment vs. credentialing: what's the difference?
Learn the basics of payer enrollment and credentialing processes for healthcare organizations. Understand the difference between these important steps and how it can help you avoid confusion as you build out your operations.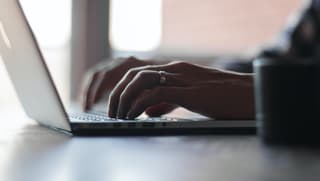 Learn the basics of payer enrollment and different types of credentialing processes for healthcare organizations. Understand the difference between these important steps and how it can help you avoid confusion as you build out your operations.
The rise of telemedicine and virtual care services has certainly reshaped the way that patients access care.
While the shift to these services and means to delivering and receiving care has created new growth opportunities for healthcare organizations and providers as new services transform the medical landscape, the complexity of bringing providers onboard can present challenges for any young practice or tele-health company.
From navigating the medical credentialing process to initiating provider enrollment, it's crucial for healthcare companies to have a firm grasp on these processes to sustain a thriving healthcare service. Yet, many emerging healthcare companies continue to be confused by these terms and processes. Here's a tip: they aren't interchangeable.
It's important to understand the difference between credentialing and payer enrollment, along with grasping the differences in two important credentialing sub-categories (i.e., delegated credentialing, direct (payer) credentialing) as both of these processes are critical to the reputation and revenue cycle management of the practice. That's why we're taking it back to the basics.
Below, we'll define payer enrollment and credentialing, break down the differences between these processes, and discuss steps to help healthcare companies cut the red tape, reduce liabilities, and start delivering care, faster.
What is provider credentialing?
Credentialing is an in-depth review process to verify a healthcare provider's qualifications to ensure they can provide care or services to patients. The process includes obtaining and assessing documented evidence of a provider's licensure, education, training, career history, and other qualifications from a primary source (such as a medical school). It also includes submitting applications for data and other processes, like malpractice claims review.
Credentialing goes much deeper than your average background check to safeguard both patients and healthcare practices from any potential problems. Here are a few examples of credentialing criteria:
Proof of Identity 
Education and Training
Military Enlistment
Professional Licensure
DEA Registration and State DEPS and CDS Certifications
Board Certification 
Affiliation and Career History
Criminal Background Disclosure
Health Status
Malpractice Insurance & History  
Professional References 
Often, larger healthcare organizations engage in credentialing providers in-house, or they turn to the assistance of credentialing verification organizations (called CVOs) to provide delegated credentialing on their behalf. This resource is especially beneficial for healthcare organizations with smaller, inexperienced or overwhelmed staff.
Once these documents are collected, they are stored in a file of information and maintained until the provider enters a re-credentialing period, typically every 3 to 5 years.
Credentialing may be a broad term, but its purpose is essentially used to collect important facts about the history of the physician, nurse, behavioral health specialist, or mid-level clinician to ensure your organization has full trust and confidence in the validity and reputation of the provider before they are hired to deliver patient care.
When it comes to your practice, it's important to have the full trust of your patients to enhance the quality of care and keep your organization legally staffed and compliant. This is one area of healthcare management that practices shouldn't overlook. Let's take a closer look at two different ways of credentialing providers in our next section.
What is delegated credentialing vs direct (payer) credentialing
Delegated credentialing and direct (payer) credentialing are two methods healthcare providers use to get approved by insurance companies, allowing them to receive payments for their services. Let's break it down in simpler terms.
Direct (payer) credentialing: Healthcare providers (like doctors or hospitals) apply individually to each insurance company or payer they want to work with. They must fill out an application, provide documentation to prove their qualifications, and sometimes undergo a background check.
Each insurance company reviews the application and decides whether to accept or reject the provider. This process can be time-consuming, as the provider must complete it with every insurance company they want to work with.
Imagine you're a doctor who wants to accept payments from five different insurance companies. You'd have to apply and get approved by each company individually, which can take a lot of time and effort.
Delegated credentialing: Delegated credentialing is a more streamlined process where a third-party organization takes on the responsibility of credentialing providers on behalf of multiple insurance companies.
This third-party organization, usually a healthcare network or independent practice association (IPA), collects and verifies the provider's information and then shares it with multiple payers. The insurance companies trust the third-party organization to do the credentialing, so the providers only need to go through the process once.
Going back to the previous example, if you're a doctor working with a healthcare network that uses delegated credentialing, you only need to go through the credentialing process with the network. They'll then share your information with the five insurance companies, saving you time and effort.
So, direct (payer) credentialing involves healthcare providers applying individually to each insurance company they want to work with. Delegated credentialing streamlines the process, using a third-party organization to handle credentialing for multiple insurance companies.
What is payer enrollment vs. credentialing
While medical credentialing is an essential process to certify a provider's qualifications, payer enrollment is the process of requesting participation in a health insurance network as a medical provider. This can include major commercial payers such as UnitedHealthcare, BlueCross BlueShield, Humana and Aetna, for example, regional insurance networks, or government public programs such as Medicaid and Medicare.
The process of collecting all of the important data required from providers is not necessarily considered credentialing, but rather it's the preparation required to provide a payer what they need so they can begin the credentialing process on their end. Thus payer enrollment broadly entails identifying a list of the desired insurers, negotiating contracts, and providing all necessary provider data (in the format preferred by each unique payer).
Many practices consider payer enrollment a crucial first step in the revenue cycle. As healthcare costs have surged over the years, patients have experienced a nearly 30% increase in deductible and out-of-pocket maximum costs. That has led to fewer patients choosing to see providers who are out-of-network, refusing to cough up higher copays. Instead, patients choose providers who are in-network and covered by their insurance.
When a provider is enrolled with an insurance provider panel they set the stage for seeing more patients and receiving timely reimbursement after providing care. Understanding which payers are most common in your geography is important so providers can get enrolled with as many panels as necessary.
It is strongly advised that providers do not to see patients before the completion of this step as reimbursement is not retroactive and doing so could lead to lost revenue.
Provider enrollment is a time-consuming process
One frustrating aspect of payer enrollment is that private and public payers each have their processes for payer enrollment. There can be a long list of rules and requirements to participate, which can result in a lengthy and tedious enrollment process. While many insurance providers aim for between 90-12o days to provide their response, it's not unusual to face a backlog months longer than that timeline.
Once a provider submits a request to the payer, the payer starts the enrollment consideration with their own round of credentialing. This step, which includes the insurance provider's own process for primary source verification, can take up to three months to process — which is why it is necessary for healthcare organizations to collect all necessary documents and licensures during the initial provider credentialing process.
Though payers often rely on information in centralized databases, such as the Council for Affordable Quality Care (CAQH), or quality standards set by the National Committee for Quality Assurance (NCQA) to vet providers, navigating this process can feel overwhelming. It is not uncommon for the payer to request additional documents or verification throughout the enrollment period.
A failure to create a thorough and "clean" file creates more work for healthcare administrations and makes it harder for insurance payers to vet the provider for enrollment. This can effectively hold up the process, resulting in a denied application, delayed claims, or zero reimbursement, even if services were rendered.
Telemedicine is changing the landscape
The credentialing process — for both healthcare organizations and insurance payers — has been made all the more complex with the acceleration of telehealth. There are new considerations providers must present in their file, including verifying service addresses, disclosing which HIPAA compliant platforms they use, or whether a payer is accepting participating contracts to telehealth providers at all.
This mindset is slowly changing following the global health crisis. States, healthcare providers, and insurance companies all recognize the need to streamline the credentialing and enrollment processes.
Still, for many emerging practices, telehealth or otherwise, it is simply too expensive or too time-consuming to train or hire healthcare admin staff to serve as credentialing specialists. With over $1 trillion dollars spent annually on healthcare administration costs annually, the burden weighs heavily on clinicians and healthcare administrators who are responsible for maintaining compliance.
It's time to modernize the credentialing and payer enrollment process. Medallion is the only provider management platform that increases your speed, efficiency and peace of mind in managing your most valuable asset: your provider workforce.
Medallion supports healthcare companies through our all-in-one, automated platform for credentialing, licensing, payer enrollment and continuous provider monitoring. Let us help you remove the lag-time and complexity from your compliance processes, effortlessly managing your provider network. See how Medallion fits into your workflow today..
Last updated: April 12, 2023