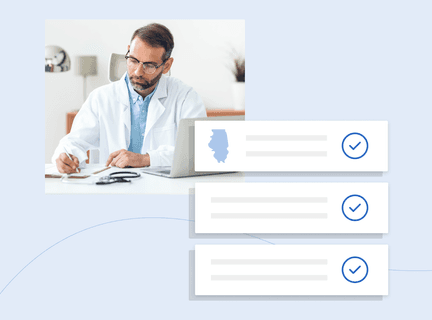 What you need to know before getting an RN license in Illinois
Ensuring you or your providers become licensed Registered Nurses (RN) in Illinois doesn't have to be an intimidating process. With the right planning, it can be an exciting journey toward a rewarding career and growth for your organization.
Medallion's experts weigh in on what you need to know. From the the fees, timelines and key tips, here's what you need to obtain an RN license in Illinois.