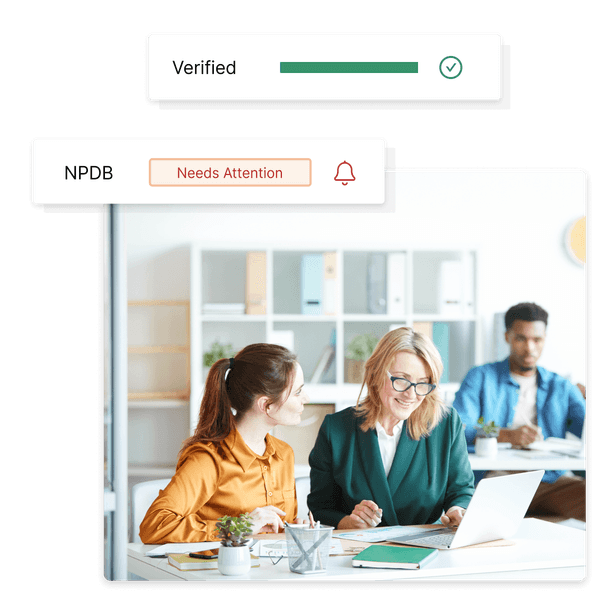 CREDENTIALING FOR PAYERS
Provider data integrity made standard
Automate your credentialing workflows to eliminate risk and ensure you keep the best providers in networks for your members.
Medallion works with hundreds of
,
and
Medallion works with hundreds of provider groups and health systems, payers, and digital health companies.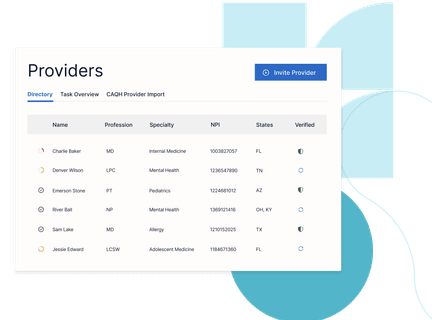 FLEXIBILITY AT THE CORE
Bring your credentialing operations into the digital age
Cut time, costs and the manual grind with reliable integrations and flexibility, which put the control to scale your member network in your hands — it's a seamless union from the start.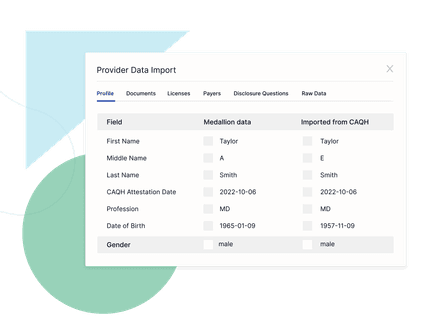 CENTRALIZED OPERATIONS
Step up your control and clarity of provider data
Forget spreadsheets and disparate platforms - consolidate all your provider data in one place so you have one source of truth and confidence that your provider records are up-to-date.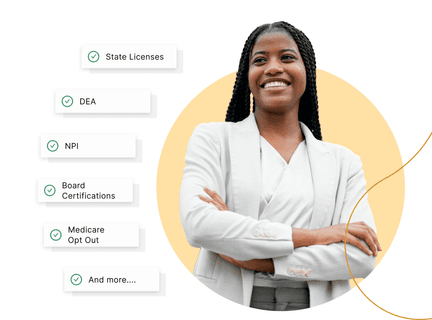 RESPONSIVE INTEGRATIONS
Automate checks from hundreds of sources all in one spot
Auto-check state licenses, NPI, SAM, OIG, DEA, NPDB, Medicaid exclusions, board certifications, and more via our API. Get the most recent, accurate provider data sent directly to your systems, reducing unseen sanctions and enhancing your provider network.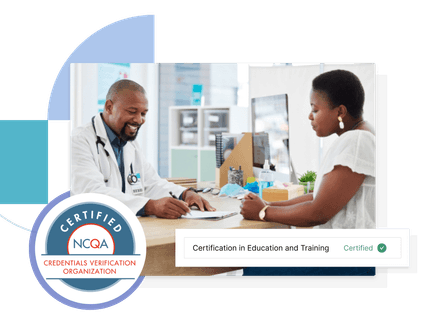 ACCURATE DATA IMPORT
Get efficient, easy credentialing with CAQH applications
Add providers to your network more quickly with our software. Medallion uses your provider's existing CAQH applications, automatically importing their data into the platform. This means less duplicate work for your providers and simple access to the data you need.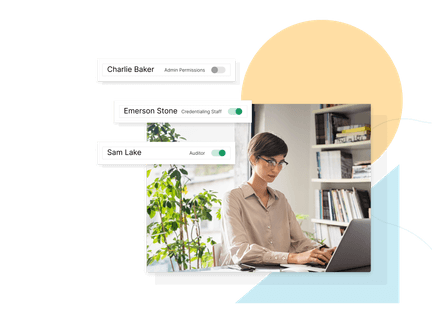 CONFIGURABLE PROCESSES
Amplify your team's efficiency with customized access and tasks
Supercharge your operations team by giving the right permissions to each role. This way, team members access only the data and workflows they need. By assigning tasks to your team, everyone knows exactly what to do, speeding up the application process.
FORTIFY CREDENTIALING WORKFLOWS
Create a complete committee workflow for speedy results
Automate your manual credentialing tasks with a platform that manages every step for you — from emails to the tech needed for pushing providers to committees, and for managing the complete packages of files. Capture the provider data you need without dropping files or manual searches.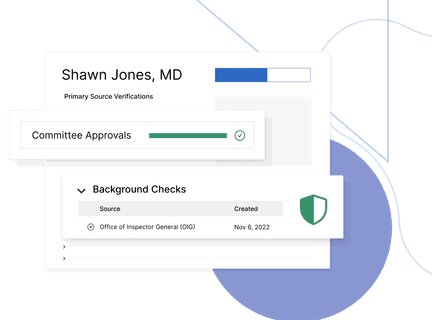 UPHOLD COMPLIANCE
Stay compliant with ongoing provider monitoring
Our system tracks sanctions from key sources like SAM, OIG, Medicare Opt-Out and NPDB to keep disqualified individuals out of your network. You'll get automatic email alerts about important provider eligibility changes, helping you manage risks and stay within regulations.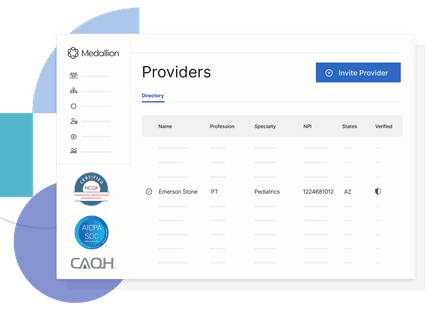 MAINTAIN DATA INTEGRITY
Lower your risk with NCQA-compliant credentialing
Medallion's credentialing offers reliable results, aligned with NCQA standards. It gives you trustworthy data to keep your program compliant, fulfill all regulatory requirements and help you achieve your own NCQA accreditation.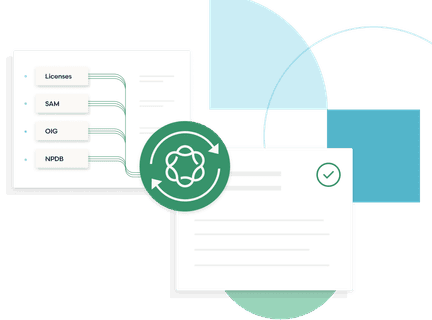 PROVIDER DATA COLLECTION EXCELLENCE
Experience swift, layered outreach
Our system auto-emails the necessary contacts when providers are unresponsive, ensuring complete and accurate provider profiles. With credentialing contact data imported directly from CAQH, we streamline the process, saving you significant effort and time.
"

The robust security and IT review carried out by Medallion has given us the confidence to continue expanding our team. Their solutions have truly transformed our licensing process, making it easier for us to onboard new staff in less time.

VP of Medical Affairs

at a leading national payer

"

Medallion's platform is very intuitive, and we have very few providers reaching out asking for help.

Matthew Ortiz

Vice President of Payor Strategy and Relations

Read case study

"

Working with Medallion was a total game-changer for us. Medallion's team understood our needs and quickly implemented solutions that allowed us to scale at a pace we didn't think was possible. They credentialed our full year's forecast of providers in just one month - that's efficiency.

VP of Network Development

at a Tennessee-based insurance payer

"

Without Medallion, we would have had to hire another person. Medallion frees up 10-15% of our team's time.

Raj Inamdar

Director, MSO affiliate

Read case study

"

I would recommend Medallion to anyone in clinical operations.

Irina Shtemler

Clinical Network Operations Lead

Read case study
Tired of problematic credentialing that drives costs and delays?
Learn how Medallion helps leading payers and health plans evolve their credentialing processes.