Are your turnaround times too slow? Here are 9 agonizing causes
Quick turnaround times for provider operations are essential to stay ahead of the competition and keep patients happy. If you're finding that your turnaround times could be faster, it's the right moment to figure out what's causing the issue and get it sorted.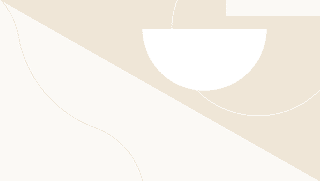 In this blog post, we'll explore the three primary areas affected by slow turnaround times: credentialing, licensing and payer enrollment. And, why unified provider network management platforms like Medallion make it easier than ever to streamline these processes and enhance overall efficiency.
What is provider credentialing — and why are turnaround times often slow?
Credentialing is verifying a healthcare provider's qualifications and professional history. A streamlined credentialing process bolsters a provider's reputation and boosts revenue by minimizing delays and errors. Without the right processes in place, it's more likely that you'll fall on the wrong side of time.
Here are some of the critical factors to consider.
Incomplete or inaccurate provider information: Delays are often due to incomplete, missing or erroneous information, leading to delays in the verification process as credentialing teams must request additional information or clarifications. 
Outdated credentialing workflows and technology: Many healthcare organizations still rely on manual processes involving endless paper pushing, chasing down signatures, calling other organizations to verify a provider's information, faxing boards and institutions or using outdated software for managing their credentialing workflows, which can significantly slow down turnaround times.
Insufficient staff resources and expertise: Credentialing is a complex process that requires specialized knowledge, expertise and time. An organization's staff needs more training or experience to ensure the credentialing process is smooth and timely. Just one expired certification or a missing document can result in delays in providing care. This issue only adds to the significant pain most organizations feel with the ongoing provider burnout crisis and national provider shortage.
What is provider licensing — and why are turnaround times often slow?
Professional licensing for healthcare providers involves obtaining and maintaining the required licenses to practice medicine. Efficient licensing helps ensure high-quality patient care and builds trust among patients and peers.
Here are some of the critical factors to consider.
Recent strikes: Strikes can cause backlogs in licensing boards, resulting in longer processing times for new licenses or renewals, affecting overall healthcare service delivery.
Variations in state requirements: Different states have distinct licensing requirements and processing times for the same provider type, leading to disparities in how quickly providers can obtain licenses and begin practicing.
Healthcare provider shortages: An increased demand for healthcare professionals can strain licensing boards, slowing the licensing process and impacting healthcare organizations' ability to address patient needs promptly.

What is payer enrollment — and why are turnaround times often slow?
Increased administrative workload: Provider groups may need to submit additional enrollment applications or update existing ones as the payer mix shifts, resulting in increased administrative tasks and potentially longer turnaround times.
Changes in reimbursement policies: As the payer mix changes, providers might face different reimbursement policies from new or existing payers. Adapting to these policies and ensuring compliance can add complexity and time to enrollment.
Variation in processing times: Different payers may have varying processing times for enrollment applications, so a change in payer mix can affect the overall speed of enrollment turnaround times as provider groups work with a new set of payers.
The high costs of slow turnaround times
Slow turnaround times in credentialing, licensing, and payer enrollment can have significant financial consequences for healthcare organizations.
According to a 2019 Merritt Hawkins survey on physician inpatient/outpatient revenue, a one-day delay in provider onboarding can cost a medical group $10,122. Additionally, slow licensing and payer enrollment processes can lead to longer patient wait times, reduced patient satisfaction, and increased administrative burdens on healthcare providers. 
In 2021, the COVID-19 pandemic continued to strain the healthcare industry, with the U.S. healthcare system experiencing a loss of $122 billion in revenue compared to pre-pandemic levels, as reported by the American Hospital Association (AHA).
A 2021 Merritt Hawkins survey highlighted the growing demand for healthcare services in the United States. The average wait time for a new patient appointment with a primary care physician is 24.1 days. 
How to avoid slow turnaround times
Often, organizations rely on traditional processes and spreadsheets, leading to bottlenecks and inefficiencies. An individual specialist can manage around 40 to 50 provider files simultaneously. Slow turnaround times from limited resourcing delays cause a significant waterfall model, leading to big pile-ups and backlogs.
But embracing modernization and adopting efficient, data-driven solutions will keep your organization operating quickly and give you peace of mind.
The best way to do that? With a platform like Medallion that supports every stage of the provider operations journey.
You can transition the credentialing, licensing, and payer enrollment process seamlessly from spreadsheets to a central, uniform platform without spending hours on the transition and losing historical data.
Medallion can support every stage of your provider operations lifecycle
Medallion helps you:
Unite every step in the provider credentialing process so you can onboard providers 19 days faster
Achieve a 15% increase in your administrative team's efficiency
Realize a 10x cost savings with Medallion versus hiring in-house
And so much more. See what you can achieve and how Medallion fits into your workflow today.