Customer Story - Provider Group
Family Care Center unites provider credentialing process with Medallion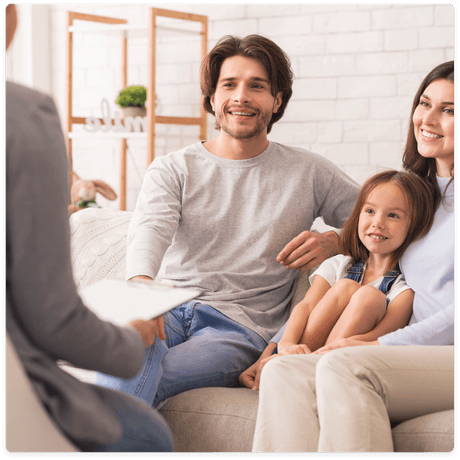 100% score received from Optum
19 days faster to onboard providers
1 platform to manage it all
The challenge
While Family Care Center expanded operations, they also faced increasing provider credentialing complexities. Before Medallion, the group struggled to motivate its staff as 70% lacked credentials. The Family Care Center also made little progress to get delegated agreements – something they were keen to explore.
The impact
With Medallion's fast and accurate process, Family Care Center avoids significant resource strains. With less time spent on administrative tasks, Family Care Center evolved its priorities and has more time to deliver care to those who need it most.
About Family Care Center
Family Care Center is a leader in comprehensive behavioral health services. Since 2016, they've offered individual treatment for those dealing with depression, anxiety, trauma, mood disorders, and co-occurring substance use. Family Care Center currently operates in Colorado and serves up both in-person and telehealth appointments, enabling greater access to care in the format that serves their patients best.
Working under a fragmented provider credentialing process
Provider credentialing is a laborious and necessary process that requires attention to detail, accuracy, and patience. For provider groups expanding their operations at high speeds, these organizations are also up against the clock navigating the complexities of regulations and accreditation while keeping their providers focused on patient care.
Matt Ortiz, Vice President of Payer Strategy & Relations at Family Care Center, explains the organization's provider base of approximately 120 Psychiatrists, Psychologists, Nurse Practitioners, Physician Assistants, and Master Level Therapists (LPC, LCSW, LMFT) is expected to grow. The organization has opened a large number of clinics in 2022, and for each clinic opening they'll hire roughly 15 providers. With several more openings planned for the coming year in Texas, Tennessee, and Colorado, the need for more providers and licenses in more states intensifies.
When Matt initially came on board, his colleague, Vanessa Dusenberry, Director of Revenue Cycle Management, was at the frontline of the company's provider credentialing process. Only 30% of the providers at the time were credentialed, and 70% had not even submitted their applications. From a financial perspective, this weighed heavily on the organization and negatively impacted its growth plans and ability to serve patients.
"We had built the infrastructure and outsourced provider credentialing, but as we scaled, it became evident the company couldn't keep up and wouldn't be a long-term partner. We were also exploring delegated agreements and needed a partner with the right processes and procedures who could also manage all the in-between steps and automate them wherever possible. Medallion was the obvious choice for us," says Vanessa.
Implementing a streamlined provider credentialing workflow
Since then, Family Care Center has had an efficient provider credentialing process with Medallion. It scales operations, aligns with the organization's dedication to providing mental health, and enables them to move fast to impact their communities.
We definitely wouldn't have the delegated agreements that we have without Medallion. Already, we've secured three agreements in place in under three months. We also received a 100% score with Optum and we should have that agreement in place very soon. Medallion is not only an extension of our team but a true partner for all we do.

Matt Ortiz

Vice President of Payer Strategy & Relations
For them, Medallion accomplished the heavy lifting from the get-go. "Medallion gathered all the information for over 100 legacy providers, got it on the platform, saw it through Primary Source Verification (PSV), and helped carry it through approvals in less time than we could have imagined," Vanessa says.
With an intuitive platform and CAQH integration, Medallion enables Family Care Center to onboard its providers faster, as they can complete their applications in two to three days instead of two to three weeks.
Streamlining credentialing to evolve provider relations
With Medallion, the Family Care Center now avoids the drain of navigating the complexities of provider credentialing. The streamlined credentialing process provides their team with peace of mind and has evolved their priorities, enabling them to spend more time with their providers.
Medallion has set a tone for our team. We get the data, we get it fast, and we get it right. It's transformed our day-to-day focus because we no longer need to spend time thinking about a provider's status, or trying to keep up with 20 applications or filling out paperwork. Medallion has given our admin team the customer service spin we needed to support our providers, onboard them quickly, and lift them up. - Vanessa Dusenberry, Director of Revenue Cycle Management
With Medallion, the organization has the right processes in place, a trusted partner to get their providers in-network faster, see more patients, and ultimately, provide more care to those who need it most.
"

Medallion's platform is very intuitive, and we have very few providers reaching out asking for help.

Matthew Ortiz

Vice President of Payor Strategy and Relations