Elevating payer-provider collaboration with streamlined enrollment and credentialing solutions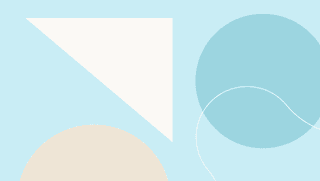 Effective collaboration between payers and providers is an underpinning foundation of contemporary healthcare. It paves the way for prompt reimbursements, precise data exchange and efficient delivery of care.
Yet, the rapport between these two entities often navigates through intricate landscapes, largely shaped by processes such as payer enrollment and provider credentialing.
Streamlining these processes could hold the key to fostering stronger collaboration, thereby elevating the quality of patient care and making it more affordable.
Despite being labor-intensive and heavily regulated, the payer enrollment and credentialing process establishes an essential nexus between healthcare providers and payers. This multifaceted process demands meticulous handling of sensitive data and rigid compliance standards, marshaling a myriad of intricate details ranging from provider IDs and tax information to panel statuses and directory flags.
The ghost of inefficiencies can loom large amidst these complexities, potentially obstructing the seamless interface between both parties.
However, there's an encouraging resonance among providers for enhancing collaboration. Many are eager to engage more effectively with payers, understanding that a shared vision and collective efforts can enhance relationships and lay the groundwork for better, more affordable patient care.
A promising avenue to a more harmonious alliance is embracing a contemporary process and platform. One that's fortified by experienced teams.
The traditional payer enrollment and credentialing process
Enrollment and credentialing are critical components of healthcare. The process of enrolling involves registering a healthcare provider with a payer or health plan, while credentialing verifies a provider's qualifications and competency, thereby ensuring patients receive safe, high-quality care.
While traditional methods of enrollment and credentialing have served us well in the past, the evolving landscape of healthcare presents an opportunity for these processes to be enhanced. Despite the use of centralized databases and quality benchmarks for provider assessment, certain complexities can arise, largely due to the traditional system's somewhat decentralized approach to information management.
These complexities can sometimes slow down the processes, creating opportunities to streamline and improve efficiency. The good news is that by addressing these challenges, we can not only reduce the administrative load but also potentially positively impact patient care.
Opportunities for enhancement
Certain complexities within the enrollment and credentialing process can influence payer-provider collaboration and subsequently impact patient care. Potential delays in processing applications, minor inaccuracies in provider information, and occasional communication gaps might lead to billing challenges. These could inadvertently affect the symbiotic relationship between payers and providers.
However, there's a silver lining. Transforming the enrollment and credentialing process through digitization and standardization provides a remarkable opportunity to significantly improve these processes. The faster a provider is credentialed and enrolled, the sooner they can start providing care to patients. This proactive approach of addressing these complexities can ultimately strengthen payer-provider relationships and enhance the overall quality of patient care.
Modern enrollment and credentialing solutions enhancing payer-provider collaboration
By leveraging advanced technology and innovative workflows that come with modern solutions, healthcare organizations can significantly enhance payer-provider collaboration, improve operations, and deliver better patient care.
Streamlined and automated processes: Automating parts of the payer enrollment and provider credentialing processes can significantly reduce time and effort for both parties. This not only enhances efficiency but can also result in substantial cost savings.
Reduction of manual tasks and paperwork: These solutions can drastically reduce manual tasks and paperwork, allowing staff to focus on more value-added activities. For instance, integrating with centralized databases can simplify provider credentialing applications, eliminate duplicate data entry, and minimize manual tracking, thereby increasing productivity and reducing administrative burdens.
Enhanced data accuracy and security: Ensuring that provider data is accurate and up-to-date is crucial to minimizing errors and discrepancies in the enrollment and credentialing processes. Modern solutions employ robust security measures to protect sensitive provider information and maintain compliance with industry regulations.
Improved provider satisfaction and reduced administrative burden: Streamlined and automated enrollment and credentialing processes not only improve provider satisfaction but also reduce administrative burdens. The ease of submitting and updating information combined with the quicker review and approval of applications makes for a more efficient and collaborative process for both parties.
In the end
Leveraging streamlined enrollment and credentialing solutions paves the way for a remarkable enhancement in payer-provider collaboration. The advantages of such an approach touch all aspects of healthcare operations, catalyzing faster reimbursements, fostering improved communication, promoting better patient care, and fortifying the relationships between payers and providers.
Pioneering platforms, such as Medallion, offer an innovative suite of simplified and automated processes tailored to address the complexities of traditional payer enrollment and provider credentialing. Our customers frequently report expedited turnaround times and notable increases in efficiency, with many realizing an impressive 15% boost in their administrative team's productivity. Discover how Medallion can transform your enrollment and credentialing processes, invigorate your provider operations and unlock the full potential of payer-provider collaboration.