The art of the bid: A look at the complexities and tactics for winning Medicaid contracts 
Get an in-depth guide to winning Medicaid contracts. With growing competition and complex state regulations, see how Medallion's innovative solutions help payer organizations streamline operations and reduce administrative burdens.

By Medallion
Feb 27, 2023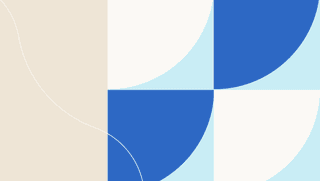 Winning the bid for a Medicaid award contract can be like hitting the jackpot for health plans and payer organizations, but it's no easy feat.
With a growing number of Medicaid beneficiaries enrolled in comprehensively managed care plans, Medicaid award contracts are a significant way to serve communities, improve access to quality care and be a source of revenue.
But competition is tough, and the processes and regulations are more rigorous than ever before.
State procurement cycles are becoming longer, more complex, and more competitive, which means that payers/managed care organizations (MCOs) and health plans must have a future-proof strategy and a deliberate way to implement, maintain and maintain and manage their internal processes.
In short, gaining a competitive edge in the Medicaid contract bidding process requires addressing regulations and facing the most complex challenges head-on. While everyone knows it is high stakes, only some know the best strategies to succeed.
Vying for budgets and standing out in a crowded market
Medicaid is a health insurance program jointly funded by the federal and state government for certain groups of low-income individuals. Most states partner with privately managed care organizations (MCOs) to administer and deliver the coverage.
But here's the thing: each state works with the federal government to outline a budget for the coverage of its program, and the state's DHS/HHS departments determine the managed care obligations for privately managed care plans and issue requests for proposals (RPFs) — which now include expanded requirements built in.
And to make matters more complex, it's a crowded market.
Six firms — UnitedHealth Group, Centene, Anthem, Molina, Aetna/CVS, and WellCare — each have MCOs in 12 or more states and account for 51% of all Medicaid MCO enrollments. That's a lot of competition.
So, what can new payers and health plans do to stand out in this crowded market?
Well, it's more critical than ever to prove you can meet state-by-state obligations and regulatory demands while demonstrating your program's effectiveness.
Payers can accomplish this through a precise process, reporting and data-backed evidence. It's not easy, but winning Medicaid contracts is possible with the right strategy and tactics. Stay with us as we delve deeper into the complexities of this intricate process.
Considerations about the complexity of the Medicaid program, member services and population
We come to another challenge facing payers: the complexity of the Medicaid program itself. Medicaid is a joint federal-state program with supplemental premiums paid by the individual through wage taxes during employment.
And here's the thing: each state has its own rules and regulations for administering the program, making it extremely difficult for health plans and payers to navigate the different requirements and ensure compliance at every step.
Any organization seeking to offer a new contract or expand the existing contract's service area must comply with the Centers for Medicare & Medicaid Services (CMS) 's network adequacy criteria in its application across all states.
It's a tangled web that requires an expert hand to navigate successfully.
But that's not all.
The Medicaid population is volatile due to several factors, including eligibility (total Medicaid enrollment grew to 90.9 million in September 2022, an increase of nearly 30% from February 2020), demographics, economic and election cycles as states vote to expand or contract Medicaid funds, administrative issues around enrollment and un-enrollment from the Medicaid program and the Affordable Care Act.
These factors make it difficult for payer organizations to predict and plan for the number of members they'll serve, which creates significant challenges in meeting state regulations for the contract bids across budgeting, provider contracting, and meeting quality and performance standards.
So, to increase the chances of winning Medicaid contract bids, health plans and payer organizations are under pressure to demonstrate cost-effectiveness and innovation capabilities in a volatile market — one shifting toward value-based reimbursement models.
Navigating the nuanced state-by-state regulations
Outside of a crowded market, expanding RFP requirements and working through an ever-evolving member population, the state regulations involved in Medicaid contract awards also include distinct regulations. Some of which include:
Provider network requirements
Each state has its own set of rules and conditions for the provider networks that health plans and managed care organizations must contract with to bid on and win Medicaid contracts.
These requirements can include a minimum number of providers in certain specialties, provider-to-member ratios, and geographic coverage areas. If and when a provider is credentialed varies by state, and timing matters.
For example, an MCO may be building large networks in a state with Medicaid programs, and it doesn't make sense to fully credential a provider before responding to the RFP. That would be a lot of work without the promise of an award. Also, the state will sometimes handle the enrollment and credentialing process as a centralized function.
Two states, Texas and Ohio, do this, and more are heading in this direction
Compliance requirements
States have different compliance requirements for health plans and managed care organizations that contract with Medicaid, such as complying with the state Medicaid plan, ensuring that medically necessary services are covered, and members receive those services at the appropriate time.
Part of these obligations are standards requiring the plan contract with a minimum number of physicians to provide network adequacy for the (Medicaid eligible) population delivering the plan, typically measured at a county level.
The state will review bids and select MCOs to manage each county; sometimes, this is a single MCO. More often, it's the payers in each county (for example, large metro areas with existing HP footprints). Additionally, most MCOs / regional payers have commercial or MA networks for other products, and they contract those networks further to include Medicaid coverage.
It is essential to consider the challenges associated with contracting providers for Medicaid patients, as some providers may refuse to participate due to low reimbursement rates.
In contrast, others may have concerns about the patient population. Although this issue may not be directly relevant to the current discussion, it is worth mentioning that building a Medicaid network can be a time-consuming process, which may potentially impact downstream systems and processes.
Therefore, it is important to factor in the provider network development timeline to minimize the risks to RFP bids.
Funding eligibility and enrollment rules
Each state has its own rules and requirements for determining eligibility for Medicaid and enrolling members in Medicaid plans. These rules can include income and asset tests, work requirements, and other factors that make it more complex for health plans and managed care organizations to enroll and retain members.
Dual-eligible beneficiaries
Dual-eligible beneficiaries, who receive both Medicare and Medicaid, can significantly impact payer organizations seeking Medicaid award contracts. Due to their complex health needs and higher utilization of healthcare services, serving this population can be more costly for payer organizations.
Additionally, payer organizations may be required to contract with a broader network of providers to ensure that dual-eligible beneficiaries have access to the care they need.
What's more, is that this year there are significant changes ahead.
The changes coming to D-SNPs (dual eligible special needs plans) which are a type of Medicare Advantage plan designed for individuals who qualify for both Medicare and Medicaid) and the phase-out of MMPs (Medicare-Medicaid plan) has big implications for payer organizations seeking Medicaid contract award bids.
As the focus shifts toward D-SNPs, these organizations must adapt their strategies and offerings to meet the new rules and requirements outlined in the 2023 Medicare Advantage-Part D Final Rule. It will require expanding provider networks to include more providers who can offer the full range of services necessary for dual-eligible beneficiaries and develop new care coordination and disease management programs.
But with change comes opportunity.
The changes also present new opportunities for payer organizations to expand their offerings and partnerships, particularly in care coordination and social needs support. These are vital components of the new D-SNP requirements.
Therefore, payer organizations that can effectively navigate these changes and develop innovative solutions for serving dual-eligible beneficiaries will be well-positioned to compete for and win Medicaid contract award bids.
Proving your performance and showing measured results will put your business ahead
With the increased Medicaid RFP procurement requirements and competitive bid process, what will it take to catch the state's eye and show your performance capabilities as well as the results you can deliver?
To be successful in the future, payers and managed care organizations (MCOs) must focus on using data-driven results and innovation.
It includes identifying capabilities that align with state priorities and set you apart from competitors while improving members' quality of care and health outcomes.
Focusing on three key areas will give you a competitive advantage in Medicaid contract bids:
Build an innovative core operations process with data supporting your every move
Leverage a solution built from the ground up to expedite provider onboarding, streamline communication, highlight real-time turnaround times, analytics and more. Turning to a tech-enabled process and platform that cuts the time, costs and manual grind through reliable integrations and flexibility puts the control to scale your member network in your hands.
Consider what your organization does to improve health equity and how it fits into your core business operations
Addressing the challenges of meeting compliance rules and regulations starts with your data integrity. Partner with a trusted solution and team that can guarantee error-free filing to increase the speed of your credentialing workflows with a careful eye and ensure you're not losing sleep over compliance risks.
Invest in a strategic partnership backed by technology and reporting capabilities that eliminate compliance risk for your organization
On the compliance note, Medallion automates steps in the process around ongoing monitoring of your data so you have around-the-clock confidence you're on a clear path to spot potential risks and stop them in their tracks.
As more health plans compete for Medicaid contracts and more significant amounts of membership and funds are at stake, MCOs must offer a unique and highly efficient service to new and existing markets to contend.
Medallion offers tools to help health plans and payers streamline operations and meet those initiatives to increase their chances of winning Medicaid contracts. By improving outcomes, reducing administrative burdens, complying with regulations and meeting state-specific goals in patient care, we can work with you to ensure you can stay ahead of the competition.