The impact of the Counseling Compact on mental health care accessibility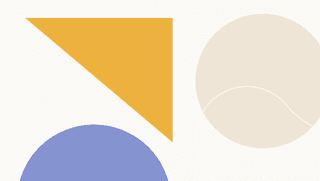 In today's world, mental health care has taken center stage due to various stressors, from global events to personal everyday worries.
Data from CVS Health underscores the magnitude of this issue, revealing that 42% of US adults grapple with mental health concerns. The scenario becomes even more alarming among young adults aged 18-32, with a striking 60% expressing worries about their mental health. Despite these figures, a mere 12% seek professional help.
Echoing these concerns, 56% of physicians have noticed a decline in their patients' mental health. They attribute this downturn, in part, to the effects of social media, which impacts a significant 58% of young adults.
Yet, receiving professional help is not straightforward. The labyrinth of state-specific licensure requirements often deters mental health professionals and patients alike, complicating the delivery of and access to necessary care.
Enter the Counseling Compact — an innovative initiative born out of these complexities. This groundbreaking effort is designed to streamline licensure and expand mental health care access across state lines, promising to revolutionize mental health care accessibility in the process.
What is the Counseling Compact?
The Counseling Compact came to life to address a daunting obstacle - the barriers that have long stopped licensed counselors or mental health professionals such as LPCs, LPCCs, LCPCs and for states that don't have an LPC, LCMHCEs, from practicing across state lines.
Traditionally, licensed counselors or mental health professionals had to wrestle with individual licenses for each state they wanted to practice in, a time-consuming and costly process that bottlenecked their ability to help those in need.
"Getting a license for each state is like trying to finish a puzzle where every piece comes with its own set of rules," explains Merritt Miller, director of licensing at Medallion. "It's a tough climb - not just for behavioral health professionals, but for those folks out there who really need help."
"Merritt's spot on," adds Bridget Rock, Medallion's behavioral health PSV manager. "Cross-state licensure for behavioral health therapists is like a maze. The Counseling Compact though, that's our solution. It streamlines things for these providers, their organizations and increases access for patients."
As Bridget shares, to combat this cross-state licensure struggle, a group of committed stakeholders established the Interstate Commission for the Counseling Compact (ICCC), a collaborative entity including representatives from participating states.
The ICCC is tasked with developing and implementing the Counseling Compact, hoping to craft a more efficient licensure process for mental health professionals, thereby increasing client access to care.
Bridget adds, "What sets the Counseling Compact apart is its dual focus - it's not just about easing the burden for professionals, but also about widening the access to care for patients."
Let's take a closer look at it.
Counseling Compact: Breaking down barriers in mental health care
Let's unpack the key features of the Counseling Compact that makes it such a game-changer:
1. Simplified licensure: The Counseling Compact eases the licensure process for licensed counselors or mental health professionals looking to practice across state lines. The qualifications here include:
An unencumbered license: Mental health professionals must have a license that is not revoked, suspended, or made probationary or conditional by the licensing or registering authority in the respective jurisdiction as a result of disciplinary action. 
Proof of exam: Professionals must have taken a national exam, which is incredibly important and satisfies the requirements of all states. One important call out is that California allows a state-level exam which does not transfer over into other states.
Completion of supervision experience
A 60 semester hour master's level degree
"Once licensed in their home state, their primary state of residence, professionals can apply for a 'compact privilege', which allows them to practice in other participating states without jumping through hoops again," Bridget adds.
2. Powering telehealth: One of the main selling points of the Counseling Compact is how it turbocharges telehealth and inter-jurisdictional practice. It empowers licensed counselors or mental health professionals to reach clients who may not have access to local care, enhancing overall mental health service accessibility.
3. Broader access to mental health services: By removing barriers to inter-jurisdictional practice, more patients get access to care from a wider range of professionals. This is a game-changer for those in underserved or rural areas with limited access to care.
4. Professional standards and public safety: The Counseling Compact streamlines licensure without compromising public safety or professional standards. The ICCC ensures that participating states uphold stringent licensure requirements, and professionals granted compact privileges meet these standards.

Joining the Counseling Compact (coming 2024)
To date, legislation has been enacted in 17 states: GA, MD, AL, CO, LA, MS, WVA, UT, FL, ME, KY, OH, TN, NC, NH, DE and NE.
As it stands, for a state to join the Counseling Compact, it must pass legislation aligning with the terms of the Compact. Once a state is part of the Compact, licensed counselors or mental health professionals can apply for compact privileges by presenting their home state license, meeting additional ICCC requirements and paying the required fees.
Some states may even require mental health professionals to complete a Jurisprudence Exam, a test of a state's laws and rules, along with their application. With approval, they can practice in all participating states.
Applications for Counseling Compact privileges to practice are expected to open in early 2024. More information about joining can be found in the Compact's Online Toolkit.
Why streamlined licensing matters
In an increasingly interconnected world, where technology has blurred geographical lines, the need for streamlined licensing has never been more pronounced.
Telehealth has made it possible for mental health professionals to provide care remotely, transcending borders. However, traditional state-by-state licensure practices often impede this potential.
Streamlined licensing does more than offer convenience for licensed counselors or mental health professionals; it also impacts the larger mental health landscape significantly.
It could mean more professionals providing crucial mental health services, reducing the waiting times for appointments, and giving patients more options for care. This need is especially critical today, with mental health issues on the rise in the wake of global crises.
Exploring the potential impact of the Counseling Compact
"The Counseling Compact is not just another initiative. It's our opportunity to meaningfully improve access to mental health care to all who need it," says Bridget.
The Counseling Compact promises to transform the mental health care landscape. By encouraging inter-jurisdictional practice and tele-health services, it addresses the rising demand for mental health care and plugs gaps in service provision, especially in underserved areas.
The Compact is not without its challenges - ensuring uniform licensure requirements across states, resolving potential legal and regulatory issues, and maintaining high standards of care. But with the combined efforts of the ICCC and participating states, these hurdles are not insurmountable.
Looking ahead, the Compact holds promising opportunities for growth and expansion. As more states join the Compact, the benefits for mental health professionals and their clients will amplify. Moreover, the Compact could serve as a model for similar initiatives in other healthcare professions, potentially revolutionizing healthcare delivery across the country.
Medallion: Your ally in streamlining cross-state licensure
At Medallion, we've always been passionate about making healthcare more accessible. We recognize the challenges both mental health professionals and patients face in the current landscape.
That's why we're committed to facilitating the streamlined licensing process, championing the Counseling Compact and its potential to revolutionize mental health care.
Our experienced team is monitoring the state of the Compact closely, and we're primed to offer personalized support and guidance for behavioral health professionals around the nuances of the Compact and assisting them in obtaining their compact privileges. We already leverage compacts when and where we can to simplify the bureaucratic process, allowing mental health professionals to focus on what they do best: providing care.
"With Medallion, licensed counselors or mental health professionals can navigate the changing mental health landscape with confidence, backed by a team that understands their needs and advocates for their success," says Bridget. "We see the Counseling Compact not just as a policy but as a pathway to a healthier future, and we're here to help every step of the way."
An unmissable opportunity
The Counseling Compact marks a significant turning point in mental health care. By simplifying the licensure process and promoting inter-jurisdictional practice, it opens doors to mental health services, especially for underserved populations. The future of mental health care is promising, and the Counseling Compact looks to be a key part of that bright horizon.
To learn how Medallion can help streamline your licensure process, visit us here