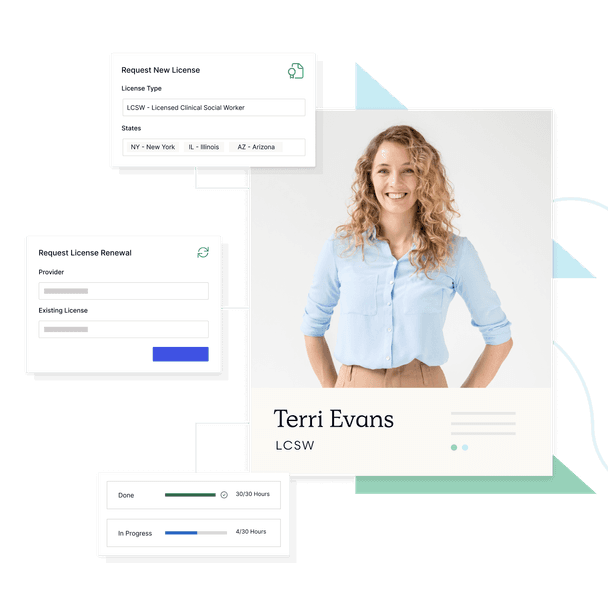 LICENSING AND CONTINUING EDUCATION
Expedite the licensure process from start to finish
Simplify how you manage cross-state licensing, license renewals and continuing education tracking in all 50 states and select territories.
Medallion works with hundreds of
,
and
Medallion works with hundreds of provider groups and health systems, payers, and digital health companies.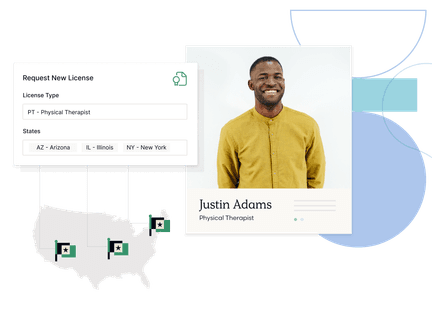 LICENSING
Have more licenses at your fingertips
Leverage an automated process that overcomes common challenges to get providers licensed in new states while adhering to ever-evolving state license requirements.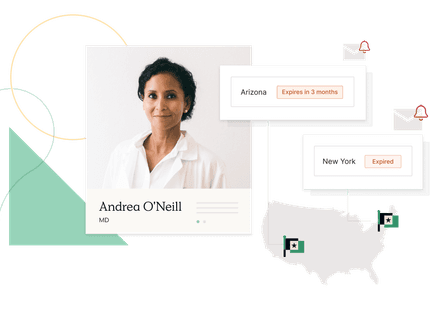 LICENSING
Monitor license renewals and expirations
Never miss a license renewal with automatic reminders sent 90 days before a license expires.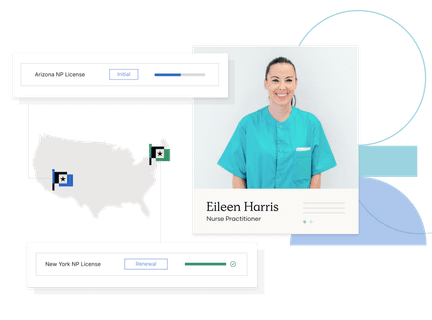 continuing education tracking
See all requirements upfront
Outline CE requirements for your providers, and track their progress toward CE completion.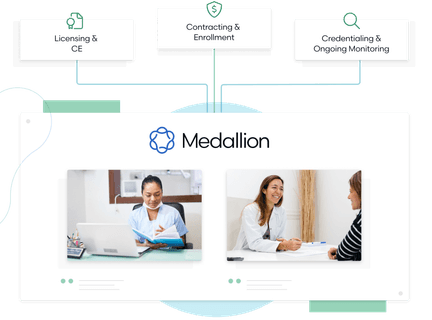 Platform & Technology
Built on modern infrastructure
Leverage a single platform built from the ground up to expedite provider onboarding, streamline communication, and highlight real-time turnaround times, analytics and more.