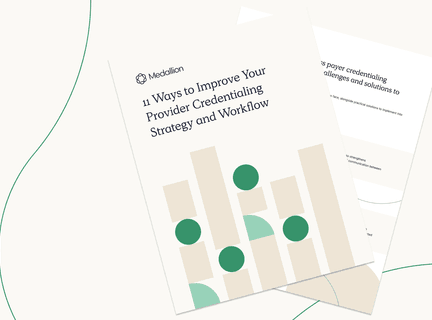 11 Ways to Improve Your Provider Credentialing Strategy and Workflow
Credentialing is a bridge connecting patients with skilled providers, integral to delivering cost-effective, quality care. Yet, hurdles like data inaccuracies and time-consuming verification can turn it into a resource drain and a strategic obstacle.
We know it's not always smooth sailing - data errors, workflow hitches and slow processes can create roadblocks. At Medallion, our eyes are set to help you tackle these issues. Download your free copy of our e-book and gain 11 actionable tips to help solve your most pressing challenges and refresh your approach to provider credentialing.
Complete the form to download your copy