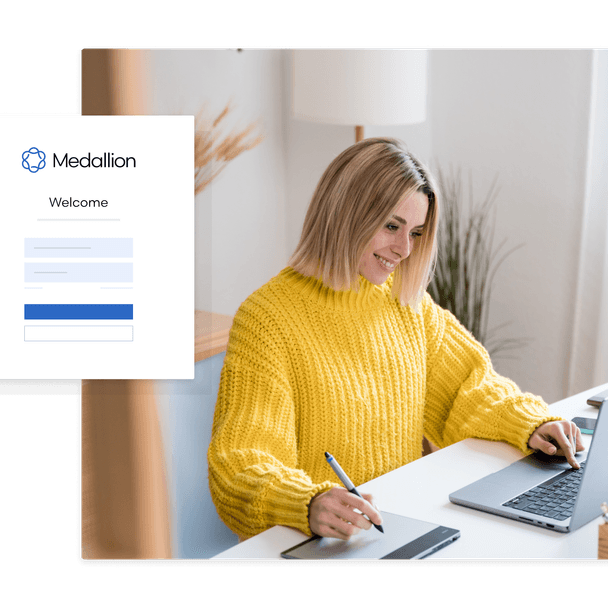 Symplr vs Medallion
Choosing the right platform to manage your provider data can be a game-changer. This page compares two provider network data platforms — Medallion and Symplr — to help you choose the solution that's right for you and your organization.
Ready to see the power of Medallion's provider network data management?
"Your pricing looks in line with Symplr. I mean, I'll pay $50 more to not have to deal with some of the BS I have been dealing with."
— A leader at an urgent care facility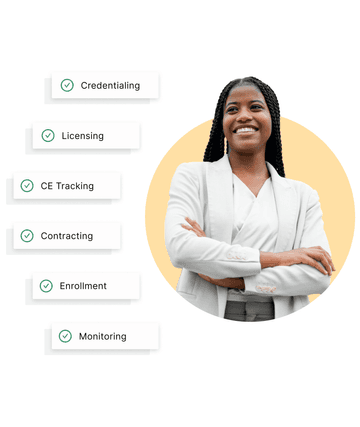 Symplr feels clunky
With nearly a decade in the field and multiple acquisitions, Symplr shows signs of age and lacks a focus on modern innovation for administrators and providers.
Medallion prioritizes the user experience
We offer unmatched design, usability and flexibility for both providers and administrative teams. With Medallion, you get an all-in-one solution ensuring operations align seamlessly with your CRM and workflows.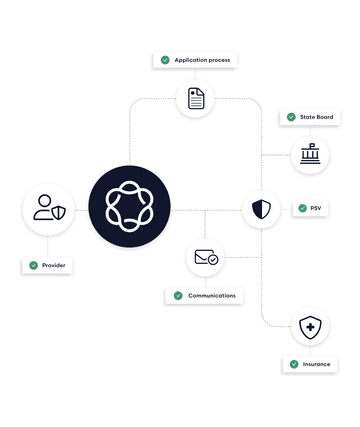 Symplr struggles to keep up
Despite its longevity and acquisitions, Symplr lags in innovation or growing with their customers, leaning heavily toward antiquated solutions.
Medallion works for every part of your provider operations, at any size
Medallion supports the entire provider-patient journey, integrating essential features into a user-friendly platform tailored to your needs. Our platform powers everything from licensing, credentialing to payer enrollment and more.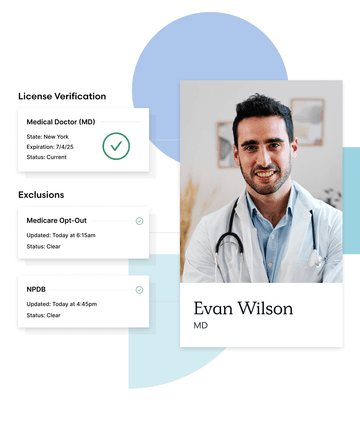 Symplr's integrations are slow and feel patchy
Their toolset, influenced by numerous acquisitions and add-on modules, results in disjointed workflows and clunky third-party integrations.
Medallion optimizes for seamless integration
Our platform ensures automated, seamless data transitions between systems, simplifying complex workflows and catering to specific payer requirements.
"Symplr has been very unsuccessful with hospital applications. We tried outsourcing and it just tanked very quickly."
— A director of credentialing at a digestive health organization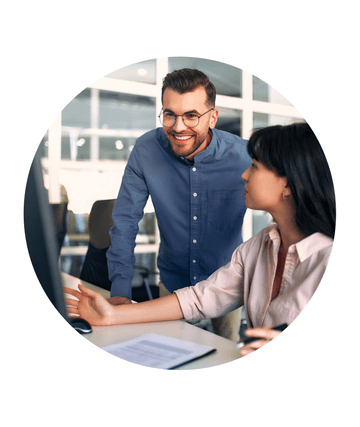 Symplr feels like a solo journey
Long setup times of six to nine months, coupled with significant customer support concerns and additional training fees, can impede smooth adoption — and customers feeling heard.
Medallion commits to excellence
Our team emphasizes resolution, collaboration and innovation. With Medallion, you're always prioritized, with support at every step, ensuring top-tier performance and delivery.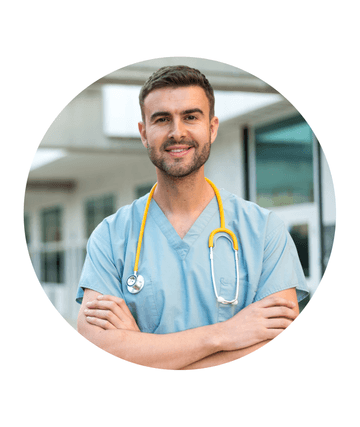 Symplr lags in adaptability
Symplr struggles to adjust to growth and evolving industry demands. With less agile processes, they often add extra steps, hindering efficient operations.
Medallion is shaping tomorrow's healthcare operations
Staying ahead of industry curves, Medallion's platform grows with you, adapting to both present and future needs, ensuring continuous operational excellence.
"I've had communication problems with Symplr already because they're siloed."
—A director of revenue cycle management at a fertility clinic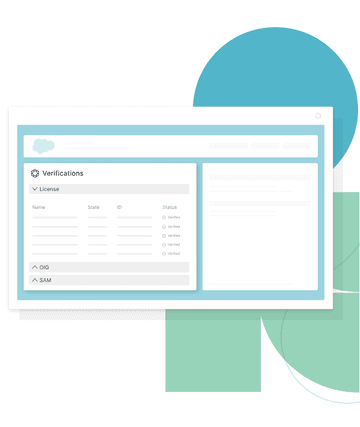 Medallion + Salesforce integration
Medallion's reliable and powerful integration with Salesforce makes pre-employment verifications and ongoing credential monitoring stress-free for healthcare organizations of all sizes. No technical setup required. This makes it possible to use both platforms seamlessly. Learn more about our integration below.
**Disclaimer: The comparison on this page is based on information available and accurate as of the date of publication. However, business models, features, capabilities and offerings are subject to change over time.
Making the switch from Symplr? We can help.
Our dedicated team makes transitioning to Medallion easy.
MEDALLION PLATFORM AND TEAM
Trusted by leading healthcare organizations daily
32K+Providers on our platform

500K+Hours of administrative work saved

78K+Licenses, enrollments & credentials completed