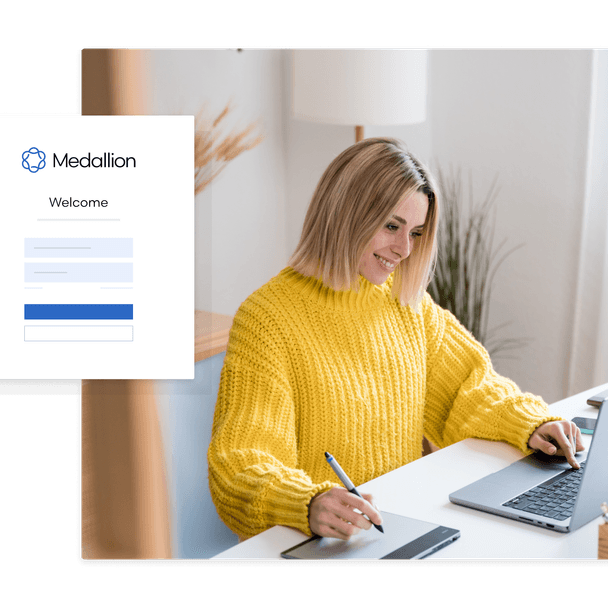 HealthStream vs Medallion
Choosing the right platform to manage your provider data can be a game-changer. This page compares two provider network data platforms — Medallion and HealthStream — to help you choose the solution that's right for you and your organization.
Ready to see the power of Medallion's provider network data management?
"HealthStream completely compromised our RCM operation. We couldn't manage credentialing due to the dirty data which impacted our ARR."
— A senior vice president at an urgent care medical facility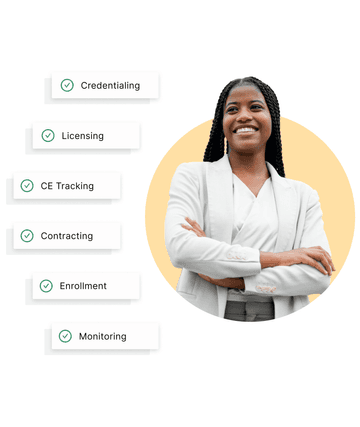 HealthStream comes with navigational challenges
Users often find HealthStream's outdated platform cumbersome. Reports say onboarding is tough, with a confusing interface and reports taking up to 10 days. Some tickets even remain unresolved for years. The inability to customize reporting further compounds these challenges.
Medallion is tailored to your needs
Medallion stands out with its intuitive UI, real-time analytics, and customizable reporting. New users can ramp up quickly, minimizing confusion and operational errors. View insights easily, filter data and more.
"We're using HealthStream. I don't have a whole lot to say beyond…logging in and being shocked by the interface."
— A leader at a digital health organization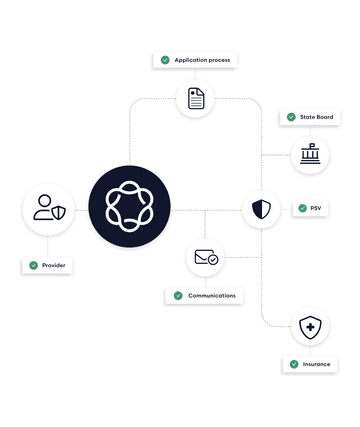 HealthStream has prolonged setup woes
HealthStream's dated platform results in extensive manual data entry during onboarding. Setup can take up to two years. Its lack of integration capabilities further elongates the process.
Medallion offers quick, comprehensive implementation
Medallion caters to all aspects of the provider-patient journey. From licensing to payer enrollment, the platform is in-house developed for rapid setup and optimal functionality.
"We've been going around and around with HealthStream for almost two years. That was the nail in the coffin."
— A director of global accounts receivable revenue cycle management at a vision care center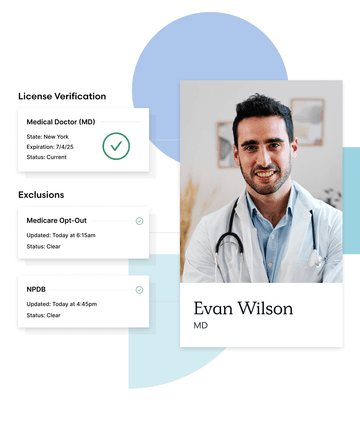 HealthStream has API gaps
Their toolset, affected by multiple acquisitions, introduces disjointed workflows and inconsistent reporting. Additional modules often mean clunky third-party integrations.
Medallion APIs optimize seamless integration
Our platform ensures automated, seamless data transitions between systems, simplifying complex workflows and aligning perfectly to specific payer requirements.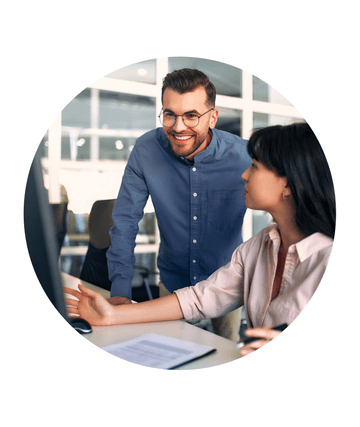 HealthStream is fraught with data dilemmas
Challenges with HealthStream include difficulties separating provider data and ensuring its accuracy. An outdated interface and lack of automation lead to unreliable results and limited manual verifications.
Medallion means precision and speed
Medallion prioritizes quick setup, accuracy, and comprehensive reporting. Our built-in automation, frequent verification checks, and support for manual and automated verifications ensure top-notch service.
"I mean, HealthStream seems silly to me. Medallion is more intuitive and useful."
— A chief financial officer at a national eye vision center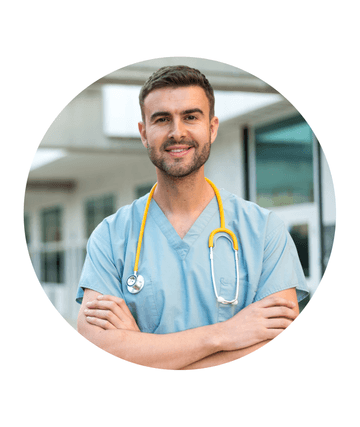 HealthStream is set in its ways
HealthStream's less agile approach can introduce inefficiencies and hinder adaptability to industry shifts.
Medallion is shaping tomorrow's healthcare operations
Staying ahead of industry curves, Medallion's platform grows with you, adapting to both present and future needs, ensuring continuous operational excellence.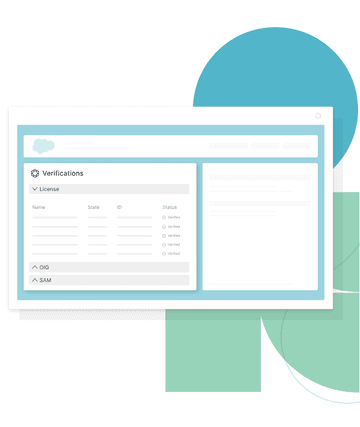 Medallion + Salesforce integration
Medallion's reliable and powerful integration with Salesforce makes pre-employment verifications and ongoing credential monitoring stress-free for healthcare organizations of all sizes. No technical setup required. This makes it possible to use both platforms seamlessly. Learn more about our integration below.
**Disclaimer: The comparison on this page is based on information available and accurate as of the date of publication. However, business models, features, capabilities and offerings are subject to change over time.
Making the switch from HealthStream? We can help.
Our dedicated team makes transitioning to Medallion easy.
MEDALLION PLATFORM AND TEAM
Trusted by leading healthcare organizations daily
32K+Providers on our platform

500K+Hours of administrative work saved

78K+Licenses, enrollments & credentials completed