Boost your provider network operations with streamlined licensing and continuing education tracking
Get a quick refresher on why streamlined licensing and continuing education requirements tracking continues to elevate healthcare operations and teams.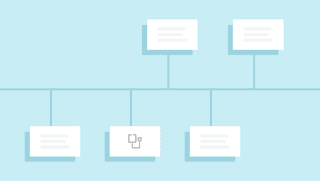 Navigating today's healthcare landscape presents unique challenges. With a global pandemic accelerating the shift to telehealth, your provider network has become more vital than ever. But maintaining its efficiency? That's a complex task with many moving parts.
Understanding the challenges of provider network management
Managing provider networks is a demanding job. It's about maintaining accurate provider information, ensuring regulatory compliance with state boards to avoid monetary fines and patient harm, and facilitating clear communication.
Moreover, the administrative burden of managing provider credentials, licenses, and continuing education requirements can often feel overwhelming. With outdated systems and inefficient processes, these tasks can lead to errors and delays that impact patient care and increase legal risks.
The opportunity: Why licensing and continuing education tracking solutions matter
As leaders in healthcare, our goal is simple: deliver exceptional patient care. And to achieve this, our operational infrastructure needs to be robust and efficient. Investing in streamlined licensing and continuing education requirements tracking solutions can be transformative, enhancing compliance, reducing administrative burdens and empowering our providers with the tools for professional growth.
Let's pivot this conversation from challenges to solutions. By leveraging efficient licensing and continuing education requirements tracking solutions, we can focus more on our core mission of delivering exceptional patient care and improving patient outcomes.
Streamlining licensing management in healthcare
Let's zero in on one crucial aspect: licensing management. It's no secret that this can be a challenging process, one made even more complex and complicated when trying to manage the process cross-states and for several providers. Provider licensure is often fraught with outdated systems, manual processes, and decentralized data. What if you had a solution that consolidated all licensing information into a single platform?
Picture a streamlined approach that automates tracking and reporting, reducing potential for errors and alleviating administrative burdens. Imagine a world where you could focus on delivering quality patient care instead of being bogged down by cumbersome licensing tasks.
Continuing education: Enhancing competence and reducing risk
Continuing education is more than a checkbox — it's an integral part of healthcare providers' professional growth, keeping them at the forefront of medical advancements and ensuring they deliver the highest quality of care.
But beyond individual benefit, well-managed continuing education requirements tracking offers a broader organizational advantage — ensuring providers are always ready to see patients and reducing the risk of compliance pitfalls.
A continuing education requirements tracking solution with robust monitoring capabilities simplifies the management of ongoing requirements to accommodate the unique educational needs across a multitude of provider types, keeping both the providers and the organization one step ahead of regulatory demands.
And with seamless integration into existing credentialing processes, a solution that offers an efficient, comprehensive view of providers' credentials creates a smoother, more effective process for all involved.
This approach to continuing education management is about supporting healthcare providers in their pursuit of excellence and maintaining organizational compliance — and ensuring provider operations run smoothly, and above all, making certain that patients receive the best possible care.
Reimagining provider network operations with modern solutions
When licensing and continuing education requirements tracking are effectively managed, the efficiency of provider network operations significantly improves. Reduced administrative burdens and automated key tasks free up resources, allowing healthcare organizations to focus on what truly matters: delivering exceptional patient care.
In this sense, digital transformation isn't just about improving efficiency — it's about improving patient outcomes, fostering provider satisfaction, and achieving stronger financial performance.
The value of smart solutions: compliance, engagement and patient outcomes
Proactive compliance management, achieved through robust tracking and reporting, not only ensures regulatory compliance but also minimizes potential liabilities. Increased satisfaction and engagement among providers lead to improved patient outcomes and, ultimately, a healthier bottom line.
And in a rapidly evolving healthcare landscape, provider network operations must be agile and efficient.
The time for digital transformation in healthcare is now. Take Medallion's platform, for instance. It was designed from the start to handle the complexities of provider network management, ensuring accuracy, compliance and providing robust support for provider networks.
How Medallion simplifies licensing management and continuing education requirements tracking for healthcare organizations
1. Centralized platform
Medallion's platform consolidates all provider licensing information into a single, secure platform. With it, healthcare organizations can ensure accuracy and accessibility — eliminating the need for multiple systems and reducing the potential for errors.
See how we helped Ginger, a mental health app, to consolidate all of its provider data into one easy-to-use platform.
2. Automated tracking and reporting
It's easier to stay on top of licensing requirements and deadlines with Medallion's smartly layered automation that updates license statuses, sends notifications for upcoming renewals and generates reports for compliance purposes to significantly reduce the time and effort to manage the process on your end.
3. Reduced administrative burden
With less hours spent on cumbersome administrative tasks, your admins and providers can focus on delivering quality patient care which contributes to improved efficiency, productivity and overall satisfaction among your team.
4. Tracking and reporting capabilities
With dashboards, charts and data upfront, you can easily monitor a providers' progress, verify status and generate reports for compliance purposes. This level of oversight and automation reduces potential risks and liabilities for your healthcare organization.
5. Integration with all provider network operations processes
Medallion's comprehensive approach provides a holistic view of your providers' credentials, licenses, certifications and continuing education records all in one place. The result is a streamlined and efficient provider operations process that supports both compliance and provider engagement. See how Skintap, a virtual dermatology provider, was onboarded quickly and efficiently to Medallion's platform due to a cohesive process.
The crucial role of licensing and continuing education requirements tracking solutions in provider network operations
Effective management of provider networks is paramount to the success of healthcare organizations. Licensing and continuing education requirements tracking solutions play a critical role in ensuring the efficient operation of these networks, compliance with industry regulations and the professional growth of providers.
Learn more about Medallion's licensing and continuing education requirements tracking solutions and see how we can help your business today.