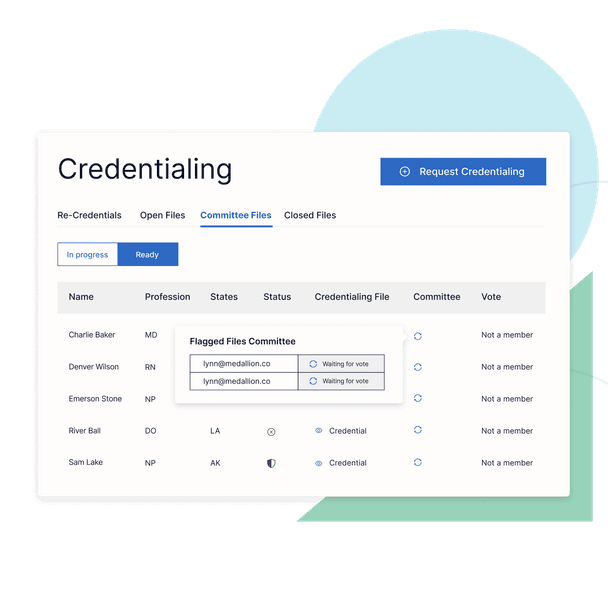 credentials verification organization
Move faster with an NCQA-certified CVO
Credential providers in a matter of days, not weeks with automated verifications and a dynamic platform that optimizes every aspect of your provider credentialing process.
Medallion works with hundreds of
,
and
Medallion works with hundreds of provider groups and health systems, payers, and digital health companies.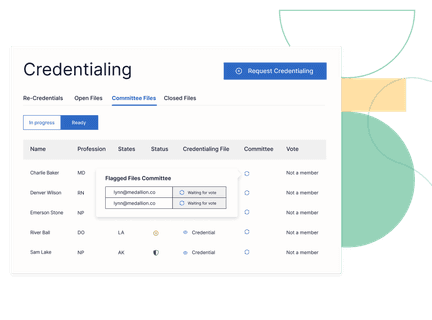 UNITE OPERATIONS
Fix broken credentialing committee workflows
Manage your entire committee process on one platform that enables members to read files, review sanctions and log their votes.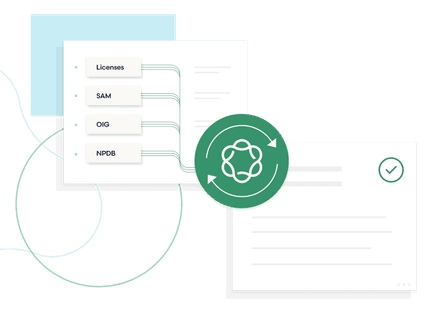 ACCURATE VERIFICATIONS
Leverage automated primary source verifications
With pre-built integrations to hundreds of primary sources, you can automate primary source verifications and expedite credentialing.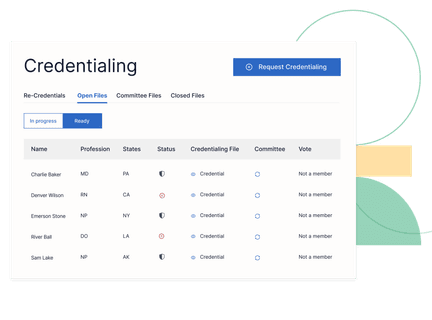 BUILT FOR SCALE
Expand your operations without increasing headcount
Use an efficient workflow that simplifies the process of submitting multiple online or paper applications for your providers. Save time, energy and resources, from collecting data to managing committees.
STAY IN THE KNOW
Get full visibility of provider data
Maintain access to critical information throughout the credentialing verification process with verification data directly linked in the provider's profile.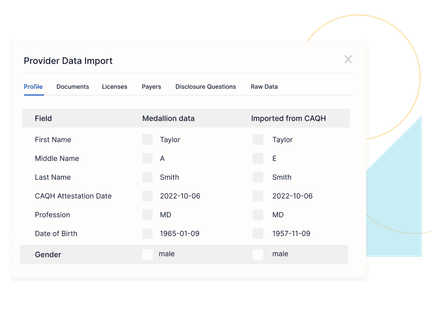 TECH-ENABLED OPERATIONS
Eliminate problems caused by separate workflows
Centralize your operation, save time and ensure accuracy by streamlining all credentialing workflows to one user-friendly platform.
"

Medallion's platform is very intuitive, and we have very few providers reaching out asking for help.

Matthew Ortiz

Vice President of Payor Strategy and Relations

Read case study

"

Without Medallion, we would have had to hire another person. Medallion frees up 10-15% of our team's time.

Raj Inamdar

Director, MSO affiliate

Read case study

"

I would recommend Medallion to anyone in clinical operations.

Irina Shtemler

Clinical Network Operations Lead

Read case study