PSV API
Instantly verify provider credentials at scale
Medallion's API offers reliable and unlimited primary source verifications to help shrink turnaround times — all while ensuring your data is compliant and accurate.
Medallion works with hundreds of
,
and
Medallion works with hundreds of provider groups and health systems, payers, and digital health companies.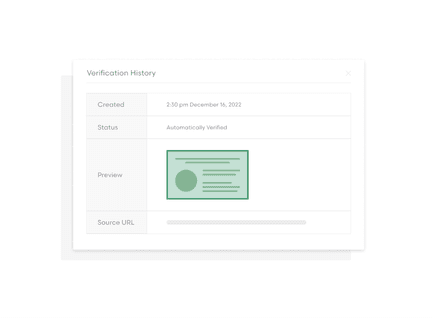 ELIMINATE RISK
Support compliant credentialing via API
Pass NCQA audits and ensure compliance with regulatory agencies through primary source screenshots, proof of verification and rest easy with Medallion's commitment to maintaining a 99.5% accuracy rate.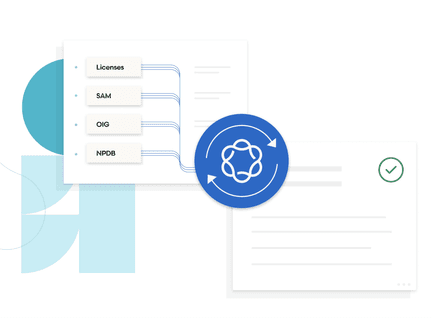 EASY INTEGRATIONS
Next-level provider operations
Make integration a breeze with our easy-to-use API docs and straightforward infrastructure integration.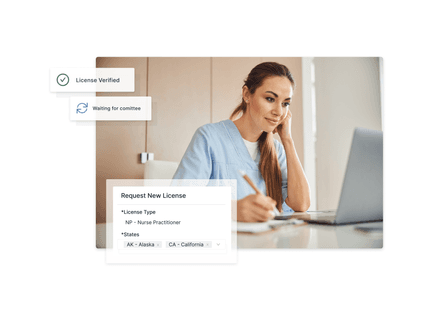 FAST-TRACK GROWTH
Credential more providers in less time
Remove delays caused by staffing shortages and manual verification reviews with our automated PSV and speedy file delivery.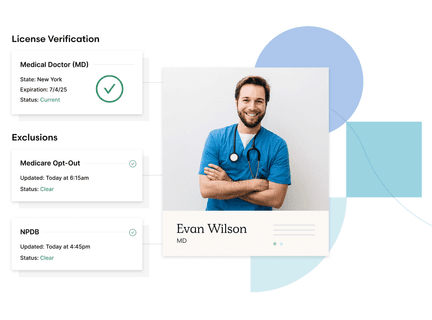 ACCURATE REPORTING
Get reliable verification returns, every time
Forget failed verification attempts and unreliable platforms that can't keep up. Our modern, reliable API ensures accurate verifications and real-time monitoring — it's just one reason why one of the top five national commercial payers relies on us to manage more than 100,000 primary source verifications on their behalf.
WIDESPREAD COVERAGE
Access coverage across all your verification needs
Whether you need state licenses, NPI, SAM, OIG, DEA, NPDB, Medicare Opt Out, Medicaid Exclusions, CDS, and Board Certifications, we've got your verifications covered.