4 essential ideas to include in your provider retention strategy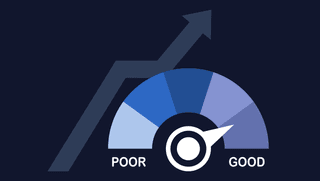 Greater Good Health's Chief Medical Officer, Sylvia Hastanan and Guardian Medical Direction's CEO and Chief Medical Officer, Dr. Christopher Seitz joined us for Medallion Elevate on September 20, 2023 via their remote workspaces. 
Elevate is a community-driven event that brings together a diverse group of individuals interested in transforming healthcare. The event has been held since 2022 and attracts a range of participants including visionaries, operators and entrepreneurs. 
Sylvia and Dr. Seitz met with Medallion for an unscripted talk on building a resilient, thriving and happy workforce. 
"Companies cannot truly make a difference if they are not willing to take responsibility for the healthcare being practiced on their platforms. It's not just about measuring something, it's about measuring for a reason and understanding the story the data tells to make informed changes," Dr. Seitz shared.
Elevate is not your typical event. Its content is driven by the most pressing pain points faced by the industry, creating a collaborative atmosphere throughout the day. The focus is not to promote products or companies, but more about sharing and learning.
How healthcare organizations can retain their providers 
A discussion that emerged during our session with Sylvia and Dr. Seitz was on the growing challenge of reimagining and optimizing provider retention. Here is where they both stepped in to offer their insights.
The burnout rates keep growing
Physician burnout is a rising issue and among clinicians that report feelings of burnout, 69% of them say they also do not feel valued by their organization. 
Nearly 7 in 10 clinicians do not feel valued and that figure is nothing short of disturbing. 
Sylvia and Dr. Seitz both say that healthcare systems should work tirelessly to be strong advocates of their own employees. Provider satisfaction should be top of mind as it affects the quality and availability of healthcare in the US, and impacts the overall success of healthcare organizations. 
The following takeaways, extracted from the session, shed light on ways to address current issues and optimize provider retention.
Promote value-based care and accessibility
Sylvia underlined Greater Good Health's commitment to advancing value-based care and expanding primary care access, particularly in areas with provider shortages. 
On the other hand, Guardian Medical Direction, as articulated by Dr. Seitz aims to extend provider reach by providing medical oversight and compliance to non-physician providers. 
Both approaches underscore that responding to an increasing demand for care requires strategic initiatives to broaden reach and optimize service delivery.
Address burnout with holistic support
Sylvia and Dr. Seitz both emphasized the critical role of holistic support in ensuring provider satisfaction and minimizing burnout. They suggest strategies such as manageable patient loads, well-being and mental health support, fostering positive work cultures and investing in learning and development. 
Particularly, Dr. Seitz raises the alarming issue of "moral injury" where clinicians are forced to compromise their moral values in delivering healthcare, leading to burnout. Their suggestions emphasize that a supportive team structure and an environment that encourages open dialogue are vital to improve retention and address burnout effectively.
Involve clinicians in decision making
Incorporating the views of clinicians in the decision-making process is essential for an inclusive healthcare system. Dr. Seitz underscores the need to involve clinicians in conversations and solicit their feedback, and Sylvia believes that aligning clinicians' roles with the business's needs can help them feel impactful and engaged.
Leverage data and metrics for an informed retention strategy
Sylvia Hastanan explains how measuring retention via various metrics like job offer acceptance time, Net Promoter Score (NPS) for onboarding and total experience satisfaction serve as yardsticks for understanding turnover reasons. Dr. Seitz similarly emphasizes the need to intentionally track these metrics, specifically for clinicians, to make informed changes in the existing system. 
Dr. Seitz stresses the need to use the right tools and understand the purpose behind measuring data, stating, "It's one thing to measure something. It's another thing to measure something for a reason." 
Both panelists underlined that investing in holistic support measures and engaging healthcare providers in decision-making deepens provider engagement and improves healthcare delivery. "Meaningful work and bridging the gap between what clinicians find valuable and its impact on the broader system is key," Sylvia added. Metrics and analytics serve not just as measurement tools, but drivers for ongoing improvements.
Taking it from here
Fostering provider satisfaction and retention involves more than just a focus on recruitment — it's a continuous process of understanding healthcare providers' needs and values, promoting supportive environments, involving them in important conversations, and refining strategies based on their feedback and metrics findings. 
The healthcare industry's future, it appears, lies in proactive engagement and empowering providers to ensure they remain satisfied, productive and committed to delivering quality care. For the full insights and to watch the recording, visit: https://medallion.co/resources/webinars/reimagining-provider-retention-and-satisfaction 
About Medallion
Medallion is the first solution built from the ground up for healthcare organizations to unify provider operations, automate manual credentialing, enrollment, monitoring and licensing workflows, and empower operations teams and providers through a single provider network management platform. 
By removing as much regulatory complexity as possible, we make it easy for operations teams to manage their provider network, ensure superior patient care, speed up processes, concentrate on strategy and elevate provider satisfaction levels. Connect with us at medallion.co.
Medallion's solutions
Credentialing: NCQA-compliant credentialing your way. Empower all your credentialing process with an intelligent platform, a veteran team, or both.
Enrollment: Easily contract with payers and enroll providers with fewer denials.
Provider network management: Cut your provider operations task time by 71%. Centralize and take command of your provider network for better oversight and efficiency.