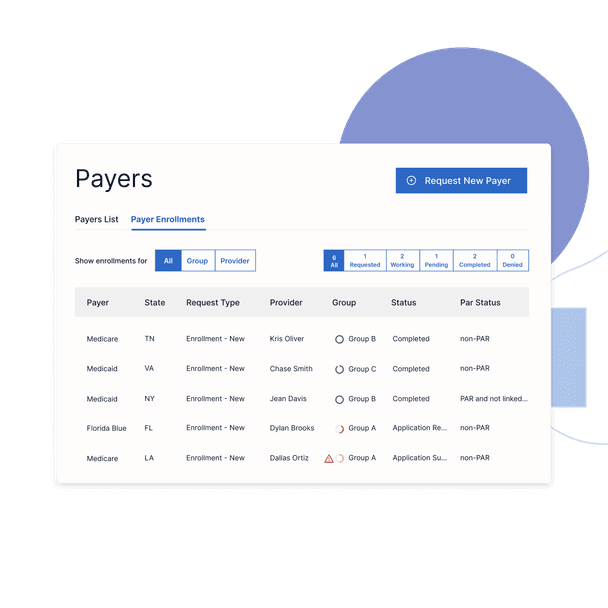 PAYER ENROLLMENT
Speed up payer enrollment — with fewer rejections
Get your providers in-network with government or commercial payers faster and more reliably.
Medallion works with hundreds of
,
and
Medallion works with hundreds of provider groups and health systems, payers, and digital health companies.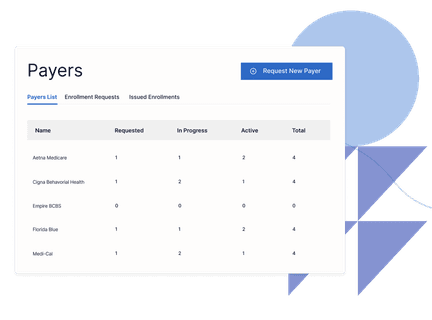 FAST PAYER ENROLLMENTS
Skip the hassle of starting from scratch
Break new ground with payers with streamlined enrollment using our single provider onboarding flow. Maximize your payer reach in minimal time with our automated mapping of provider data.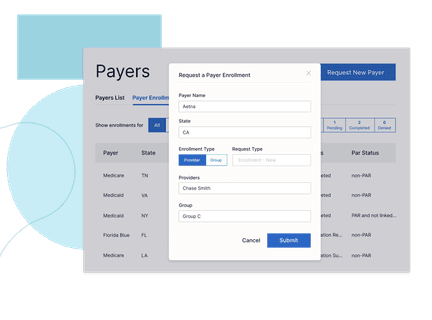 AUTOMATION
One-click payer enrollment requests
Make provider enrollment simple and efficient with our streamlined platform. Say goodbye to tedious paperwork and delays.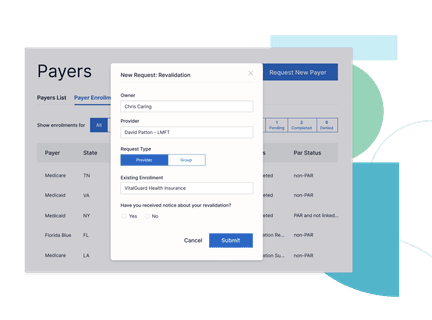 Revalidation tracking
Never miss a reimbursement opportunity
See enrollments coming to an end across your providers in one place. With one click, you can request a revalidation and keep an eye on it until it's done, so you never miss a deadline.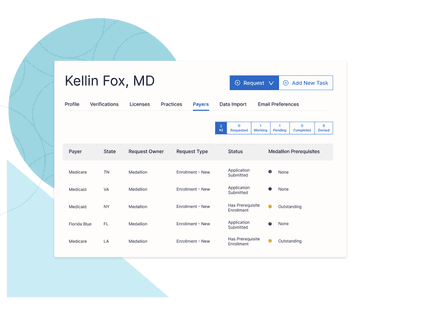 FULL VISIBILITY
Track your progress easily
Monitor the process in real-time from applications through enrollments, with a dashboard that shows what tasks are pending, their status and when they're due.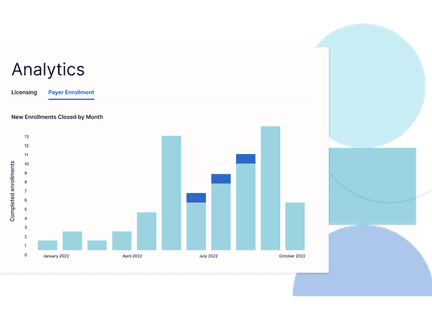 ANALYTICS AND MONITORING
See the full picture, finally
Keep an eye on provider and payer enrollment status, manage service-level agreements and monitor progress with in-platform reporting.
INSTANT NOTIFICATIONS
Get notified of any enrollment issues instantly
Stay up-to-date on any missing information, incomplete paperwork, roadblocks, changes to CAQH profiles or prerequisites needed for requested enrollments with instant notifications.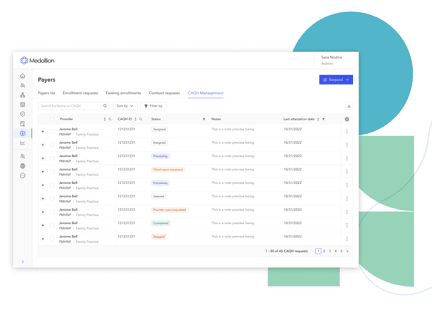 CAQH PROFILE MAINTENANCE
Streamline CAQH profile upkeep effortlessly
Simply flag the providers you'd like us to manage, and our dedicated CAQH specialists will handle profile updates and re-attestations using the information already within Medallion. Reduce administrative burden, prevent enrollment delays and free up time for more essential tasks.
"

Medallion's platform is very intuitive, and we have very few providers reaching out asking for help.

Matthew Ortiz

Vice President of Payor Strategy and Relations

Read case study

"

Without Medallion, we would have had to hire another person. Medallion frees up 10-15% of our team's time.

Raj Inamdar

Director, MSO affiliate

Read case study

"

I would recommend Medallion to anyone in clinical operations.

Irina Shtemler

Clinical Network Operations Lead

Read case study