The future of mental health in the U.S.: Addressing licensing challenges to overcome historical shortages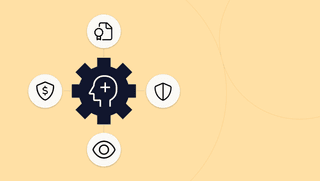 The landscape of healthcare in the U.S. is undergoing significant transformation, driven by technological advances, a renewed focus on mental well-being and evolving public policies.
Against this backdrop, a central concern is the glaring shortage of mental health professionals, with 160 million Americans residing in areas lacking adequate mental health services. As of March 2023, the same study shows there's an estimated need for an additional 8,000 health professionals.
A glimpse into historical licensing norms
Mental health professionals have traditionally been licensed on a state-by-state basis, which means that someone licensed in California can't see a client in Texas — or even in neighboring Arizona or Nevada — unless they are also licensed in that state.
Historical state-by-state licensure laws, dating back to the 1870s, were designed to safeguard Americans from unqualified practitioners.
However, today's healthcare landscape, especially in the wake of COVID-19, renders these laws as barriers rather than safeguards — for professionals and patients alike.
To understand the current state and anticipate future trajectories, Bridget Rock, Medallion's Behavioral Health PSV Manager shares some ideas into this topic.
And while there are challenges, she is optimistic about the future. She believes that while understanding the industry's past is essential, embracing multi-level change — organizationally — and actively innovating is key.
"While we're seeing total and partial shortages of mental health professionals all across the United States, we're also seeing significant shifts in boosting access to underserved communities, combined with a collective renewed focus on mental health as a whole," Bridget shares. "It paints a promising picture for what could be ahead."
And, what does this mean for healthcare operations, specifically?
"Well, operations are the heart of healthcare delivery," says Bridget. "By coming to terms with and addressing inefficiencies, especially in licensing health professionals, we're setting ourselves up for a brighter, more inclusive mental health landscape."
Paving the way forward: Solutions for modern times
Telehealth access
Bridget emphasizes the potential of telehealth, particularly in behavioral and mental health.
Behavioral health — more than any other healthcare field — has adopted telehealth services. Mental health conditions accounted for just shy of two-thirds of telehealth claims in November 2022, according to FairHealth, a nonprofit that manages a large database of private and Medicare insurance claims.
"Geographical boundaries shouldn't stop a skilled professional's reach," Bridget points out. "Platforms like PsyPACT have shown us the possibilities of remote practice, and the prospects of simplified cross-state licensing can free up access."
Empowering the next generation
Bridget also stresses the importance of reducing bureaucratic hurdles, not just for today's professionals but for future generations.
One example is the cost of the licensure exam which is more than $680 (per exam taken.) This cost can be a barrier for recent graduates who are working full-time, completing dissertations and preparing for professional life after school.
"The time to create a more accessible pathway to becoming a mental health professional is now. It's paramount," says Bridget.
Simplifying licensing
The need for a cohesive, streamlined licensing process has never been more urgent.
Pursuing licensure across multiple states poses significant challenges, time and costs for mental health professionals and one survey illustrates this dilemma: over half (54%) of respondents with a secondary license invested $250 to $500 in another state's licensing process. An additional 13% faced steeper costs, ranging between $501 and $1,000 — these costs can quickly add up and strain financial stability.
The licensing timeline further complicates matters. With licensure backlogs of three to five months, holds professionals up from earning wages, taking on new clients, and exacerbates stress and delays in patient care.
Medallion: Spearheading change
"Medallion is at the forefront of this much-needed shift – offering innovative technology and an experienced team," says Bridget. "We're helping our customers navigate through the red tape and get their professionals practicing as soon as possible. By making licensing easier, we can get more mental health professionals in the places they're needed most, faster."
She goes on to say, "We are constantly staying updated with new Compact regulations like NASW for social workers, the Counseling Compact and it's outside of mental health, but also the Physical Therapy Compact." The potential for a more accessible and efficient mental health landscape in the U.S. is within grasp. "By offering streamlined services, we're ensuring accessibility, especially in remote and underserved areas," Bridget reaffirms.
For more about Medallion's cross-state licensing services, click here.