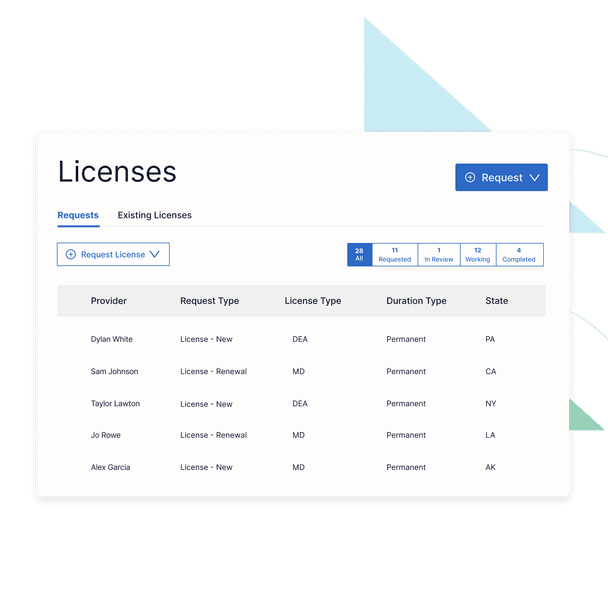 LICENSING
Get and renew provider licenses in less time
Remove the guesswork from the licensure process, and scale your organization without hassle.
Why provider licensing is easier with Medallion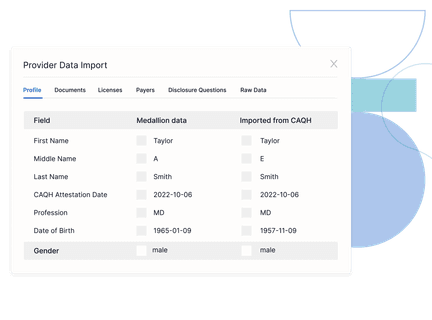 PROVIDER ONBOARDING
Onboard providers fast
Ditch manual follow-ups, phone tag and incomplete profiles. Leverage a direct CAQH integration that populates 70% of a provider's profile, and let Medallion do the rest.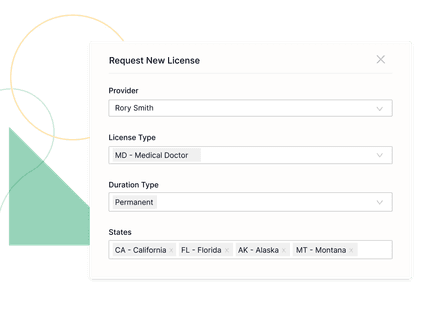 LICENSE MANAGEMENT
Get providers licensed in new states
Request new licenses with a click of a button. Lean on an experienced team and automated platform that knows the ins and outs of interstate licensure to simplify the process across all 50 states, Puerto Rico and the U.S. Virgin Islands.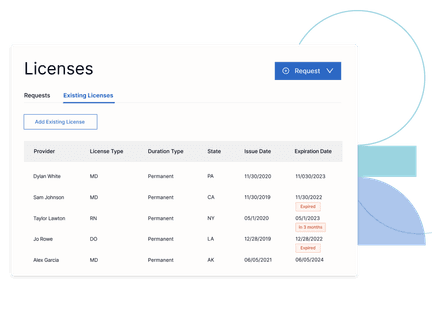 LICENSE EXPIRATIONS
Track license expirations
Get comprehensive monitoring and automated reminders 90 days before a license expires to avoid fines or other revenue loss.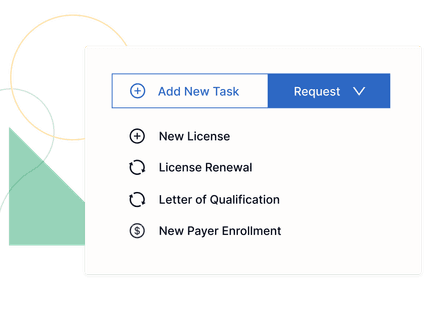 LICENSE RENEWALS
Manage license renewals automatically
Streamline your license renewal needs with one trusted platform with a click of a button.