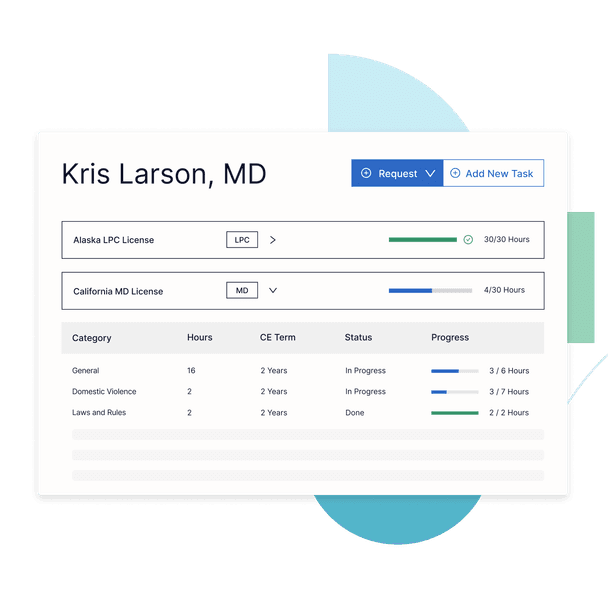 CE TRACKING
Keep license requirements in plain sight
Take the guesswork out of tracking continuing education needs for your providers with one easy-to-navigate dashboard.
Medallion works with hundreds of
,
and
Medallion works with hundreds of provider groups and health systems, payers, and digital health companies.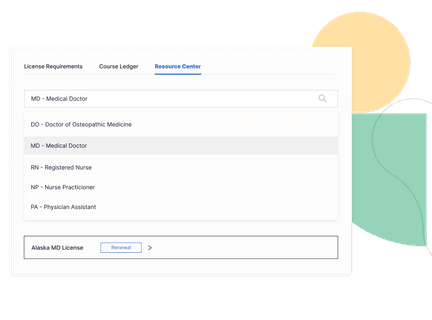 CE TRACKING
Stay on track
Say goodbye to the headache of tracking CE requirements. Keep all requirements in one place, so both you and your providers have complete visibility.
AUTOMATION
No more back-and-forth, just CE tracking on auto-pilot
Automatically apply credits across multiple states, and give providers back the time they would have spent tracking down requirements.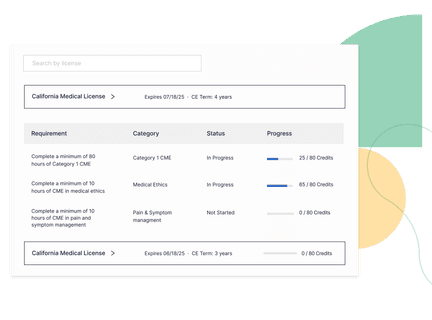 PERSONALIZATION
Tailored requirements by state and profession
View pre-defined requirements specific to a provider's profession and active licenses, saving you time and hassle.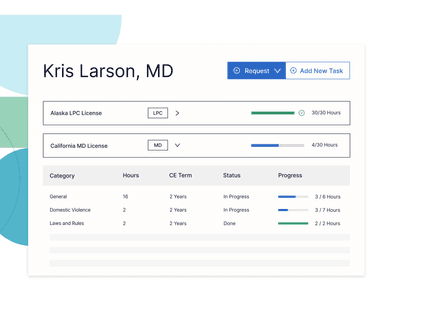 FULL VISIBILITY
Keep an eye on everything with ease
See exactly what your providers need to fulfill and how they're progressing towards CE completion all in one place. No more hunting down scattered information.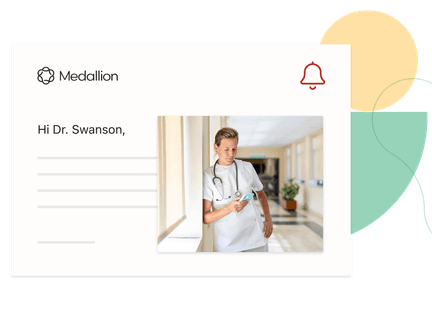 AUTOMATED ALERTS
Get the heads up on CE compliance with automated notifications
Automated reminders to you and your providers ensure everyone has visibility and clarity on outstanding requirements.