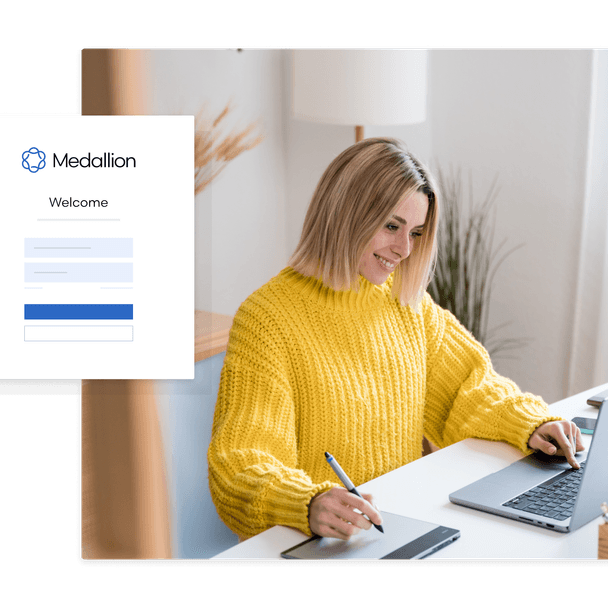 Choosing Medallion over in-house
Selecting how to manage your provider network isn't easy. Dive deep into the distinction between Medallion and the traditional methods in-house teams rely on to determine the best fit for your healthcare organization.
Ready to see the power of Medallion's provider network data management?
"We're learning, obviously, what we can and can't do ourselves. Better yet, we know what we can't do ourselves."
— A vice president of revenue cycle management of a rehabilitation organization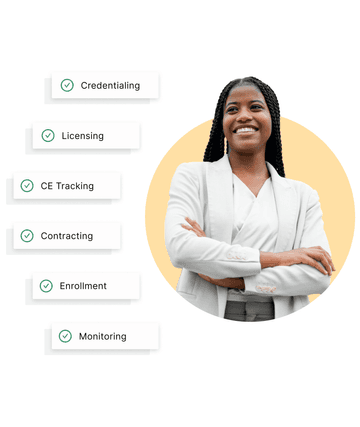 Traditional methods have their limits
Comfort zones are appealing, but spreadsheets and outdated platforms could hold your team back from peak visibility and efficiency.
Medallion amplifies clarity
Experience unparalleled control and transparency with Medallion's all-encompassing platform, spanning credentialing to ongoing monitoring, all underpinned by support.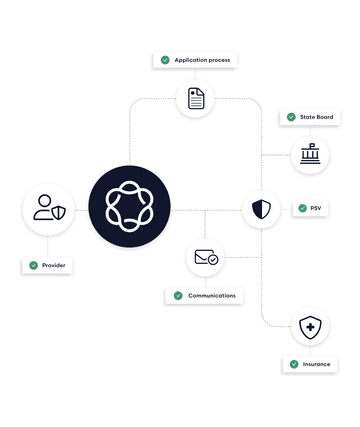 In-house is a risk for burnout and bottlenecks
Dependence on staff only can introduce risks, delays, and potential for human error, especially during transitions.
Medallion augments not replaces
We elevate and simplify your tasks, but your team remains indispensable. Together, we enhance processes, mitigate bottlenecks and promote scalable growth.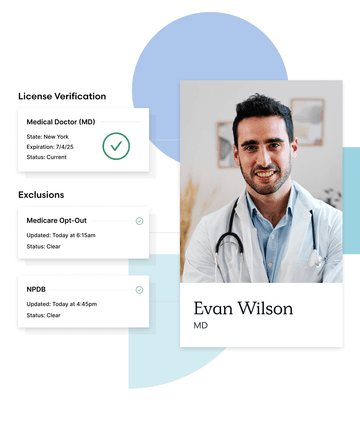 Fragmented tools can clutter the in-house way
Dispersed data can lead to manual labor, incomplete records, and cumbersome provider workflows.
Medallion bridges gaps seamlessly
Through direct APIs and integrations with CAQH and many others, we centralize data, banishing the spreadsheet era for good.
"We very much still live in a world of spreadsheets. We haven't been able to maximize or optimize, but I would like to get away from all the manual work."
— A senior revenue cycle manager at a community-based medical organization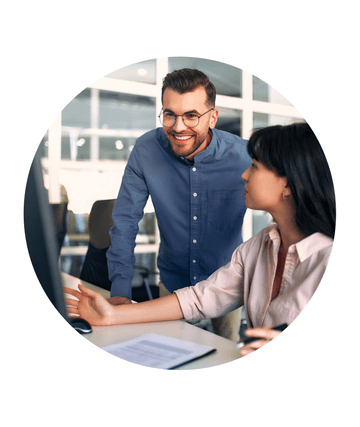 There's limited throughput with in-house
In-house faces constraints in capacity, with an ideal provider-to-FTE ratio capped at 50:1, no matter the dedication or skill level of the staff. And with over 50,000 permutations of board and payer requirements, this can frequently lead to avoidable delays, hindering efficient operations and causing frustration.
Medallion is the epitome of speed and proficiency
Medallion is built on the foundation of agility and precision. While some tasks resist automation, our adept team ensures optimal navigation. By liaising with the right stakeholders, we prioritize and excel in delivery.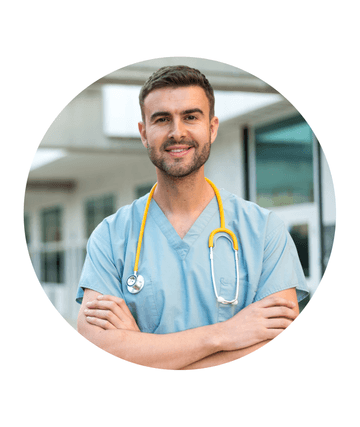 In-house maintains the course
Changing regulations, emerging board requirements, and dynamic industry demands can easily outpace traditional methods. Relying heavily on internal teams without the aid of agile technology becomes a bottleneck to compliance and growth.
Medallion always has a pulse on the latest regulations
By staying agile in an ever-evolving industry, our platform not only resonates with current demands but also forecasts and mitigates future challenges, securing your vanguard position.
"Think of all the spreadsheets that [our team] is not going to need anymore. All the phone calls... That to me is really what is most helpful."
— A vice president of revenue cycle management of a rehabilitation organization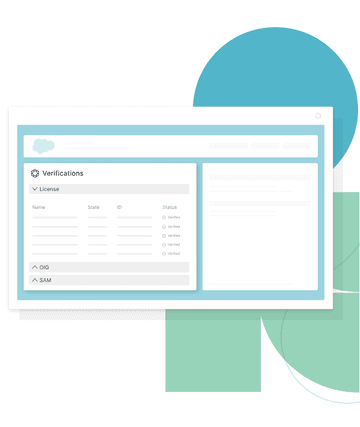 Medallion + Salesforce integration
Medallion's reliable and powerful integration with Salesforce makes pre-employment verifications and ongoing credential monitoring stress-free for healthcare organizations of all sizes. No technical setup required. This makes it possible to use both platforms seamlessly. Learn more about our integration below.
**Disclaimer: The comparison on this page is based on information available and accurate as of the date of publication. However, business models, features, capabilities and offerings are subject to change over time.
Making the switch from in-house to Medallion?
Our dedicated team makes transitioning easy.
MEDALLION PLATFORM AND TEAM
Trusted by leading healthcare organizations daily
32K+Providers on our platform

500K+Hours of administrative work saved

78K+Licenses, enrollments & credentials completed