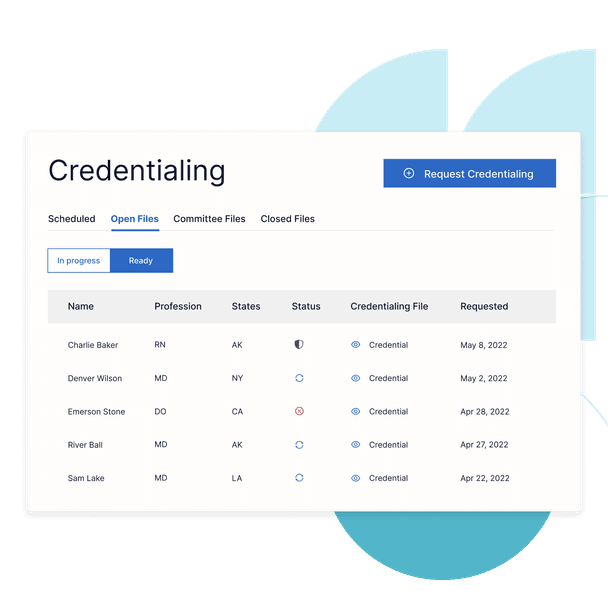 DELEGATED CREDENTIALING
Get on a path to delegated agreements
Expedite the payer enrollment process and establish delegated agreements that benefit your organization and the patients in your care.
Medallion works with hundreds of
,
and
Medallion works with hundreds of provider groups and health systems, payers, and digital health companies.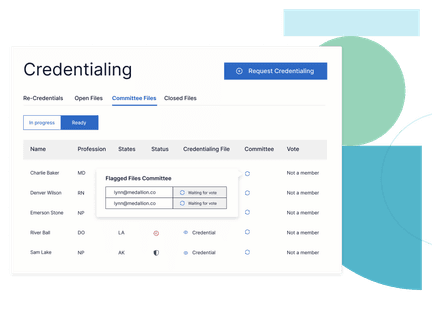 DELEGATED AGREEMENTS
Get undeniable time savings
Speed up the delegated agreement process and get it right the first time with guidance and support from experienced credentialing experts.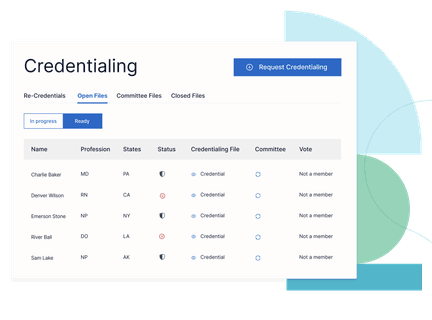 CREDENTIAL WITH CONFIDENCE
Join forces with an unrivaled team
Remove ambiguity and uncertainty with step-by-step guidance to establish policies and procedures, workflows and more to satisfy payer requirements.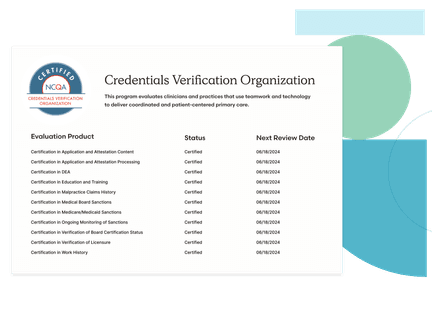 Evolve your operations
Grow with an NCQA-certified CVO
Put your delegated agreements into practice, and get providers credentialed faster leveraging Medallion's CVO.
"

Medallion's platform is very intuitive, and we have very few providers reaching out asking for help.

Matthew Ortiz

Vice President of Payor Strategy and Relations

Read case study

"

Without Medallion, we would have had to hire another person. Medallion frees up 10-15% of our team's time.

Raj Inamdar

Director, MSO affiliate

Read case study

"

I would recommend Medallion to anyone in clinical operations.

Irina Shtemler

Clinical Network Operations Lead

Read case study