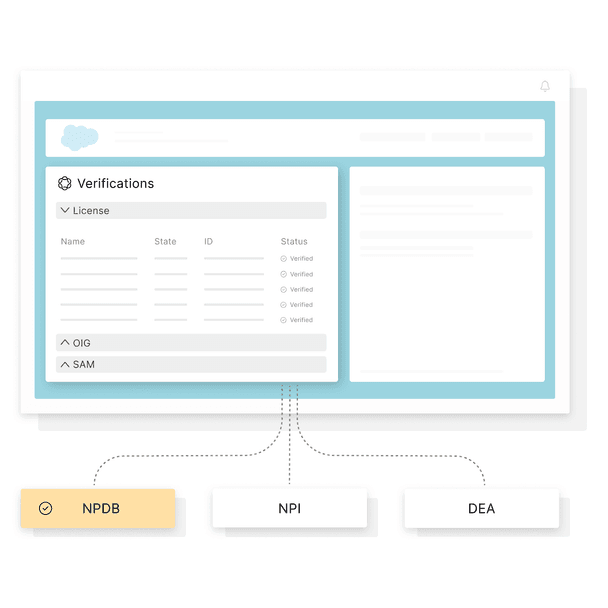 Medallion for Salesforce
Automated credentialing and primary source verifications within Salesforce
Simplify your pre-employment verifications and ongoing credential monitoring, centralizing provider data seamlessly.
Medallion works with hundreds of
,
and
Medallion works with hundreds of provider groups and health systems, payers, and digital health companies.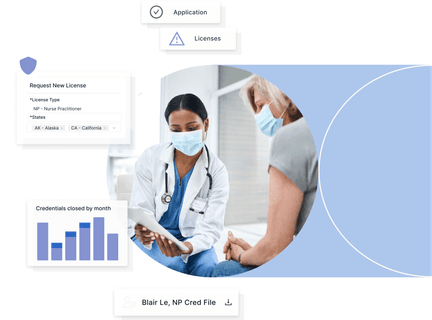 PROVIDER DATA MANAGEMENT
Centralize your provider data
Deploy Medallion for Salesforce to streamline your provider data network. It's compatible with any Salesforce Cloud or object. Our no-code step-by-step tutorial saves you time and effort.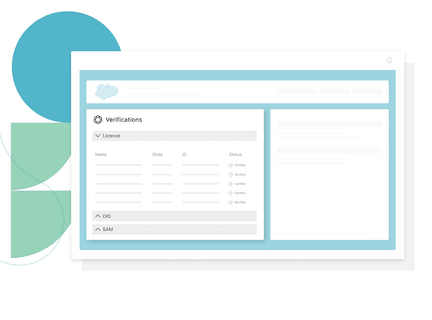 DATA CENTRALIZATION
Maintain one source of truth
From provider onboarding to ongoing monitoring, maintain one source of truth with all verifications centralized on your provider record. Automatically send provider data to Medallion when you create or update their information in Salesforce, and take advantage of the full Medallion suite without duplicating any work.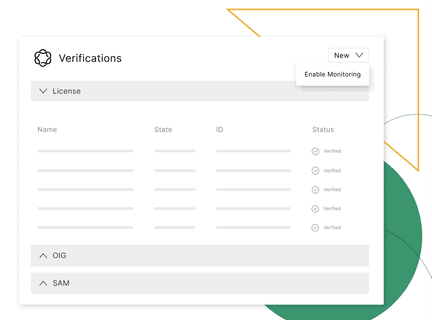 FAST-TRACK ONBOARDING
Accelerate provider onboarding
Pre-screen providers with a single click or fully automated workflows. Results are quick and eliminate the need for manual review.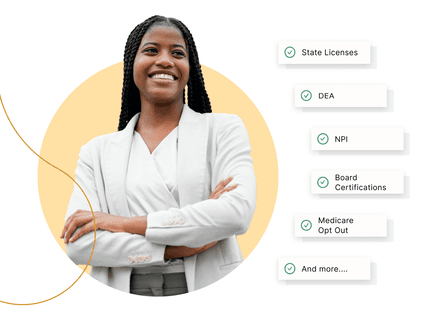 PRIMARY SOURCE VERIFICATIONS
One-stop verification across hundreds of sources
Automatically verify state licenses, NPI, SAM, OIG, DEA, NPDB, board certifications, Medicare Opt Out and more across multiple provider types directly from Salesforce.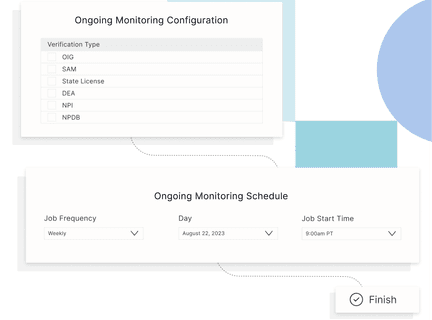 CONTINOUS MONITORING
Ongoing monitoring without manual hassle
Say goodbye to the tedious manual process of primary source verifications. Just set your verification types and frequency, and let Medallion handle the rest.